Peony in the Waterfall Garden – The Gardens at Heather Farm Things have been quiet here …
Join Us!
Would you like to learn a new quilting technique, try a new block, or join a fun community in a Quilt-Along?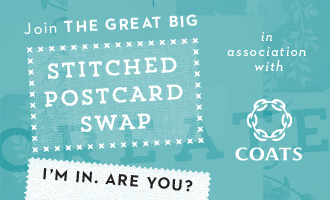 The always creative group over at DoWhatYouLoveForLife.com are hosting another Stitched Postcard Swap. Hundreds of people from all over the world join to swap a postcard-sized …
In the Quilt Around the World Bee, Christine asked us to make her a geometric block, using bright geometric prints on a black or dark …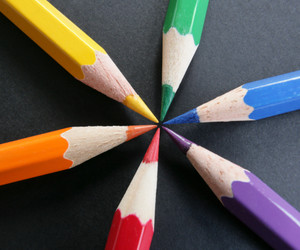 Quilters look for inspiration in many places, and playing with geometric coloring pages can be an unexpected source of ideas. Coloring the designs on coloring …
The iPad's compact size and portability make it the perfect tool for the quilter. A number of very useful applications have been designed specifically for …
Word Press is providing a weekly photo challenge in conjunction with the NoBloPoMo project. The idea is to provide a theme to encourage bloggers to …
I would love to hear from you.