The always creative group over at DoWhatYouLoveForLife.com are hosting another Stitched Postcard Swap. Hundreds of people from all over the world join to swap a postcard-sized piece of art using any materials they like. The only rules are that it needs to include some kind of stitching, and it needs to fit with that quarter's swap theme.
The theme this time is "CREATE." You can use any materials you like (paper, ink, fabric, ephemera, ribbon etc), and put it together to make a postcard. You can include "stitches" with a machine or by hand, and you can either send your postcard as it is, or pop it in an envelope to protect it. In celebration of their brand new online course "Paper Love," they are also challenging you to do something innovative with paper within your postcard design. This is your chance to be creative, and share that love of creativity with someone somewhere else in the world. It is free to participate. Sign up to be matched with a swap partner here, before February 25th. There is a very nice prize worth $500 for the winning design, sponsored by Anchor (embroidery thread).
I first participated in one of these swaps about four years ago when a virtual quilting bee group I was in decided that we would do a postcard swap. It turned out to be a creative, fast, fun project. This is the postcard I received from my swap partner, Deanna Gipson.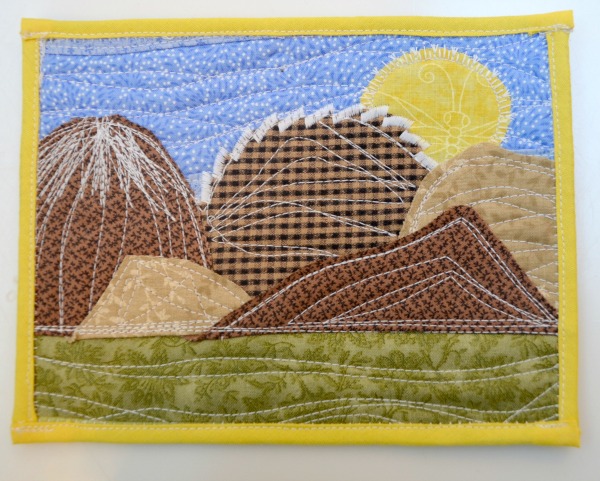 Do What You Love's last swap had the theme "Celebrate." This was the winning postcard, created by Ashley Lotecki of Canada.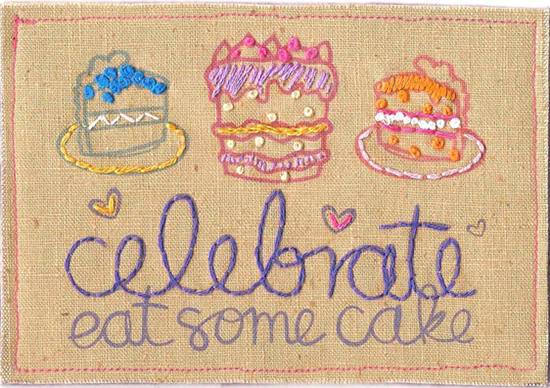 These cards are from Swap number five, with the theme "Discover."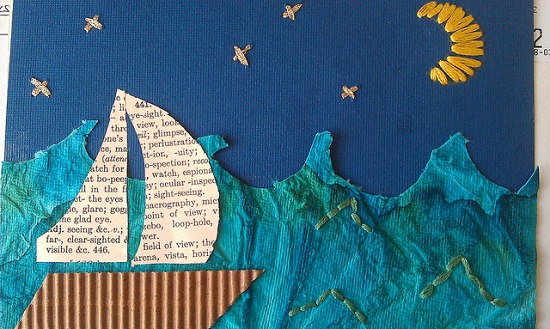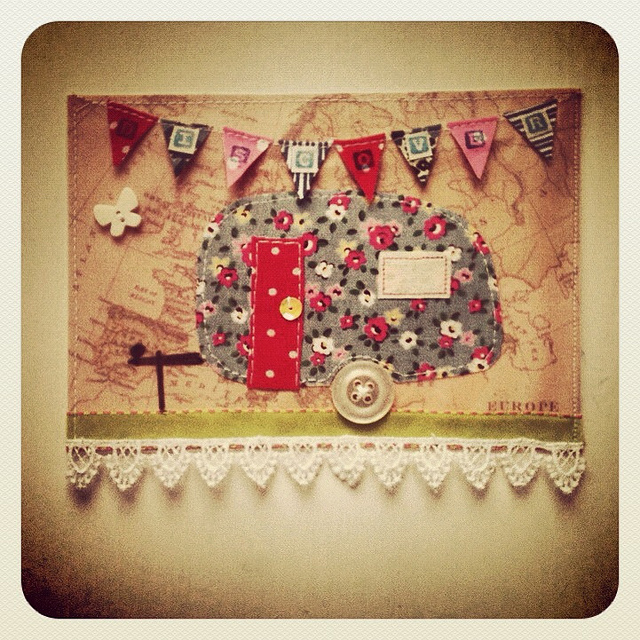 As you can see, there is a lot of creativity that goes in to making these fun postcard-size works of art. So join the fun and sign up to make a 4 inch by 6 inch artful postcard to send to a new friend somewhere else in the world. The best part is waiting to see what appears in your mailbox in return!
Until next time,
Joan