My participation in the daily blog posts for NoBloPoMo has experienced a brief interruption. I have traveled to central Nevada, to my hometown, to stay with my parents while my mother recovers from surgery. Her negative reaction to medication and a serious fall have complicated the situation, so I am here a little longer than I had planned. Hopefully, the situation has settled enough that I can return to daily posts for the rest of the month.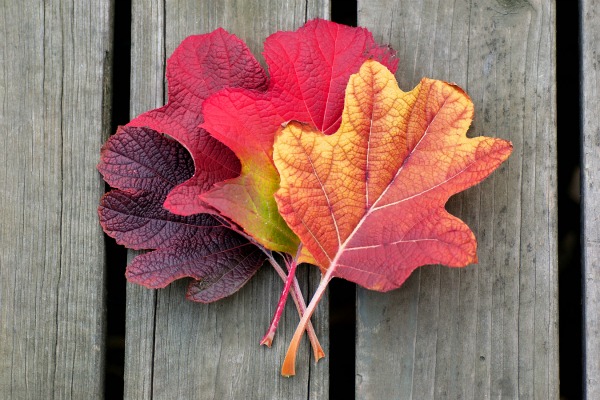 Nevada has colder weather this time of year than my home in California, and the trees here are so beautiful right now. The leaves are changing and the color in the valley is vibrant. In a few more weeks, the trees will be bare, so each day of this amazing color is a gift.
One of the writing prompts for this week was "What was the last thing you searched for on the Internet, and why?" That was an easy question. I love to arrange flowers, so my sister-in-law asked me if I would make some flower arrangements for her dining table and buffet table, since she is hosting dinner this year. I did some searching an found some great ideas.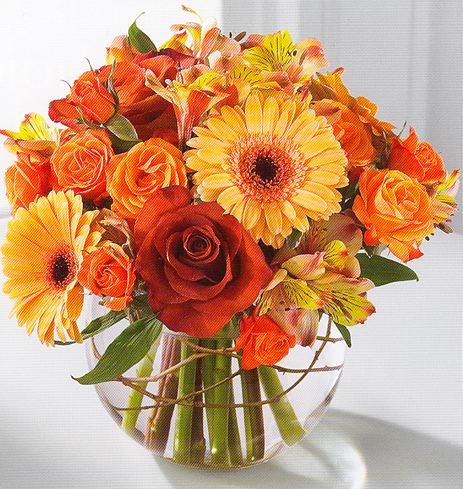 flowersbychris.com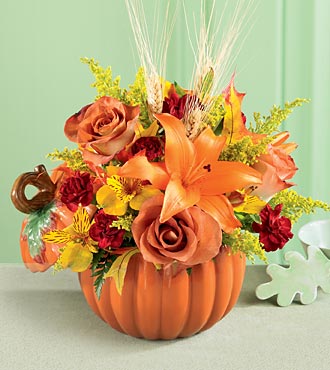 Daniellesrockawayflorist.com
 I am really loving this arrangement in a pumpkin!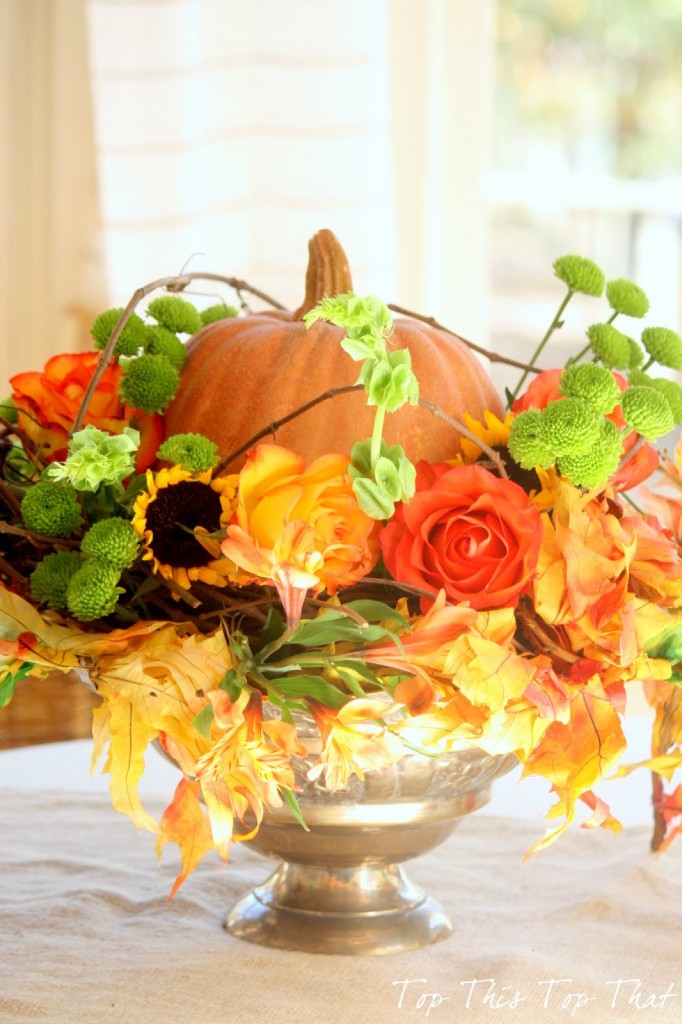 topthistopthat.com
Putting the pumpkin in the center of the arrangement is a different idea! I love visiting the Flower Market in San Francisco. They have an amazing variety of beautiful flowers and it will be interesting to see what I end up making (I'll post a photo).
I'm missing my family and hope to be on my way home soon!
Until next time,
Joan