I realized yesterday that I had not yet posted my photos of the September and October blocks for the Aurifil project, so here they are. This is the September block: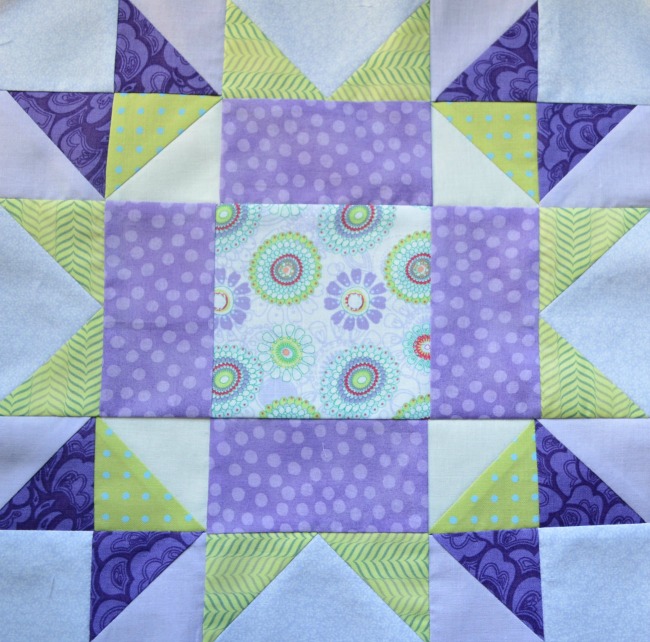 This block was designed by Kimberly Einmo, who is an author and quilt judge. The Rock and Roll song that inspired this block is "Mr. Blue Sky" by Electric Light Orchestra. So, of course, that is the block's name. I like the way Kimberly altered the basic "Ohio Star" pattern to really dress it up. It is an easy block to make. If you are interested in trying this block, or would like to download the tutorial for use later, you can find it here.
This is the block for October: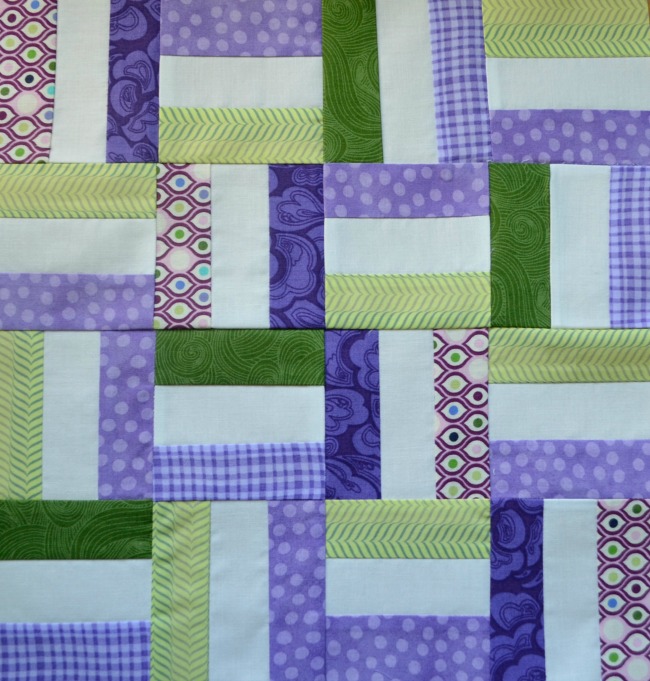 This block is called "Stairway," and was designed by Allison Harris of Cluck Cluck Sew. Allison is a fabric and pattern designer, and recently authored the book, "Growing Up Modern," which features modern quilts for children. This block was inspired by her favorite Led Zeppelin song, "Stairway to Heaven." This block is a modified "Rail Fence" block and is very easy to sew. One word of caution, though. The block is made by sewing together four groups of 1 1/2 inch wide by 14 inch long strips. Be very careful in sewing, handling and pressing these strips. There are a lot of bias edges here and things can go wonky on you in a heart beat. If you would like to try this easy block, the tutorial can be found here.
Here is a photo of the group of block so far: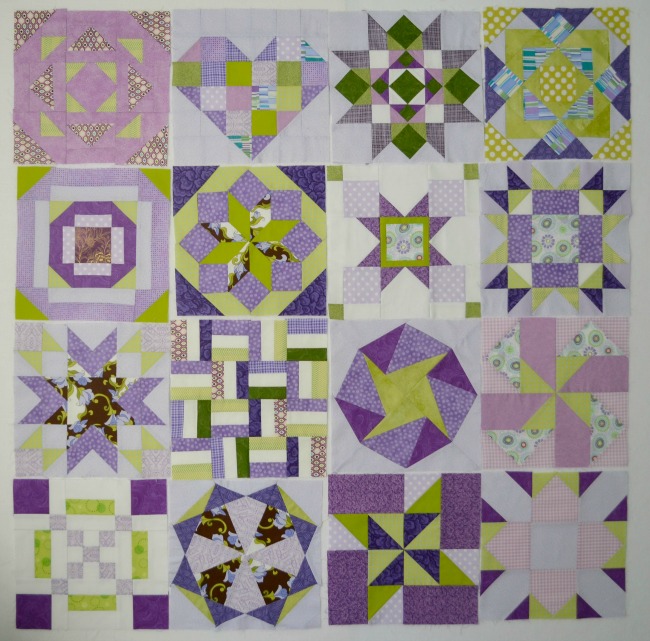 I have more than the 10 blocks in the project because I have been experimenting with some block designs and used the same fabrics. I have kept them together so I can eventually pick which ones I want to sew into a finished quilt.
When I was taking this photo, I had to change some of the camera settings because the room was very, very dark. The first shot produced this: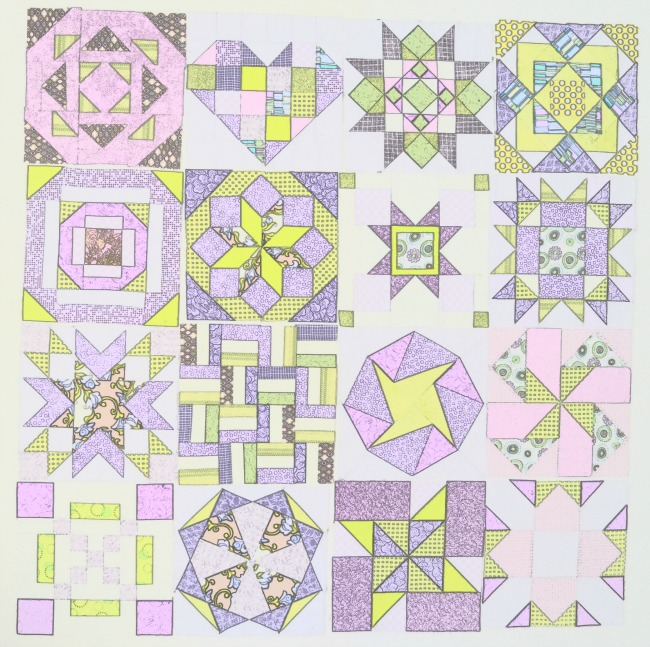 I had somehow moved the settings to "Effects," which I have never used before. This is a cool feature. It has turned the blocks into what looks like a pencil drawing. I definitely need to play with this feature! Do any of you use this setting on your camera? What do you use it for?
Until next time,
Joan