It was another busy day at Art Quilt Tahoe. Our assignment for today was to do a number of studies of the flower we intend to abstract. I am doing a Stargazer Lily because it's one of my favorite flowers and I think it will make an interesting subject. We had to draw the flower from all angles, as well as make it fit into a square, a circle and a triangle. This forced an abstraction of the flower.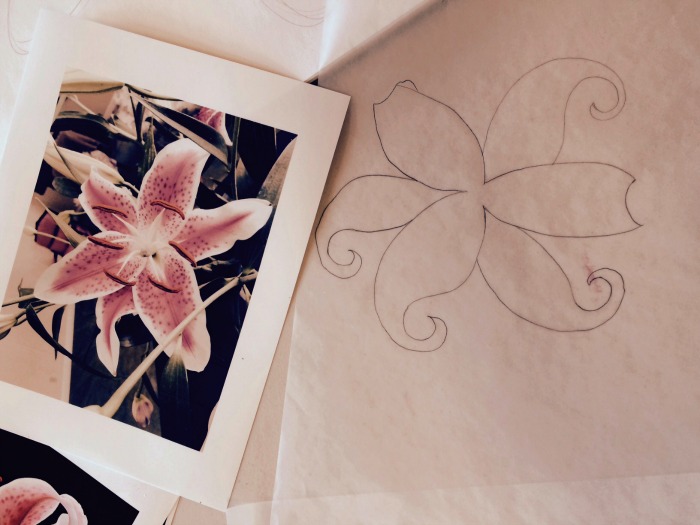 After that, we abstracted it even more. Once we were finished with that, we chose our favorite view and enlarged it to about 24 inches square. This is my enlarged drawing (sorry, it is pencil on tracing paper and it's hard to see).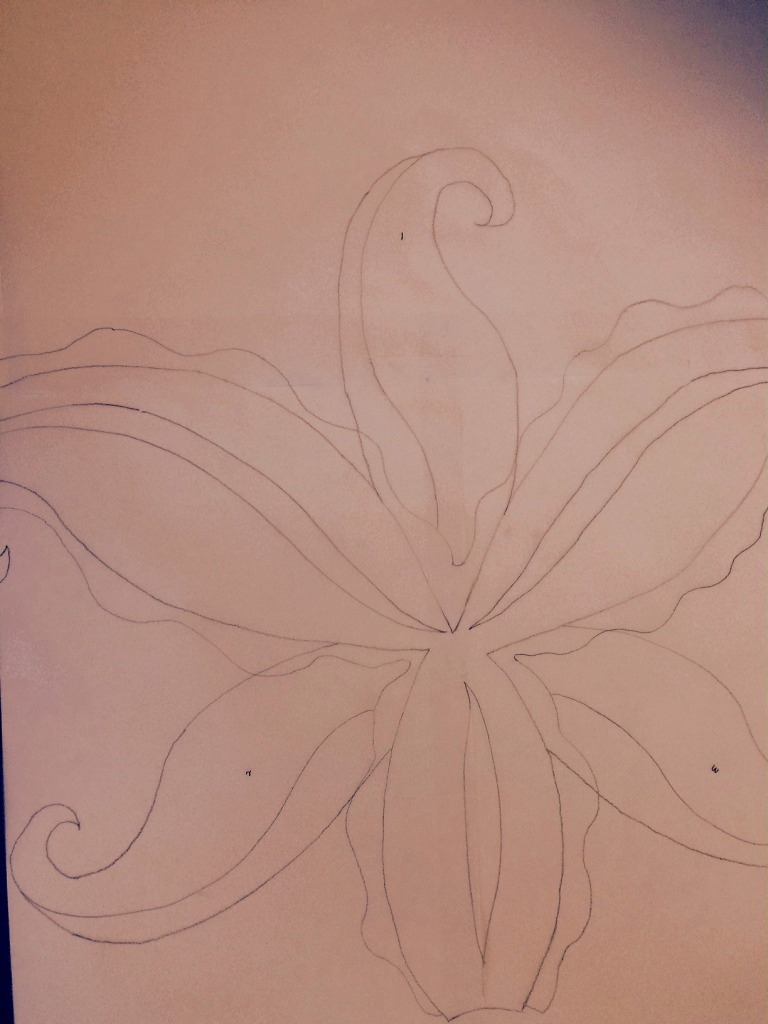 After that, we traced the pattern into parts on to tracing paper and cut out patterns for the various parts of the flower.
This was followed by trying out a number of fabrics to find the best color and print for each part. I thought the black background would be dramatic with the pink flower, but it is too harsh and will need to be changed.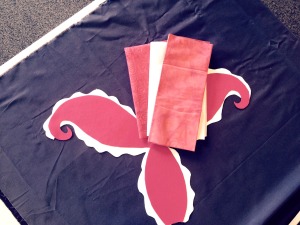 By the end of the day, I had finished with this. (Sorry for the Reader's Digest version of this process, but this has been a long day!)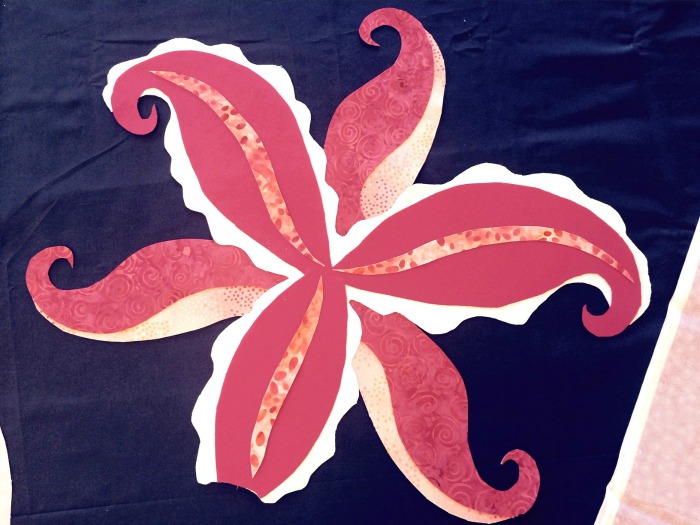 Tonight, I have to sit down and draw some abstract leaves to put on this in the morning.
As far as quilts exhibited today, there was a Challenge for this week which was an optional activity. We were invited to bring a quilt celebrating the number 16, as this is Art Quilt Tahoe's 16th anniversary. Here are some of the Challenge quilts: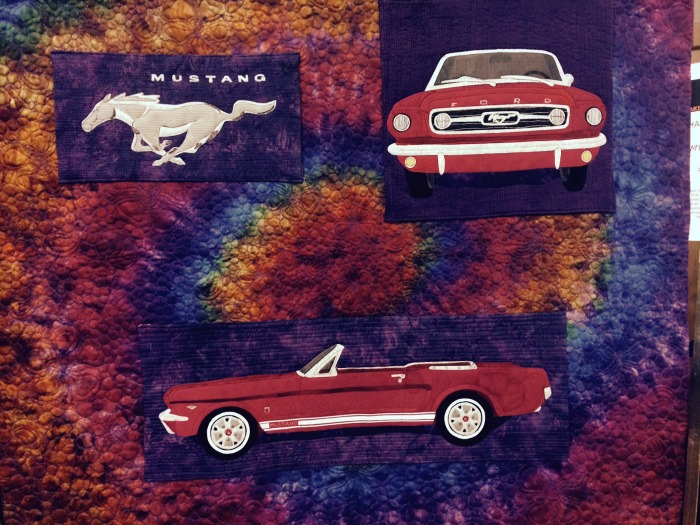 By Peg Pennell, Celebrating her 16th Birthday and her first Car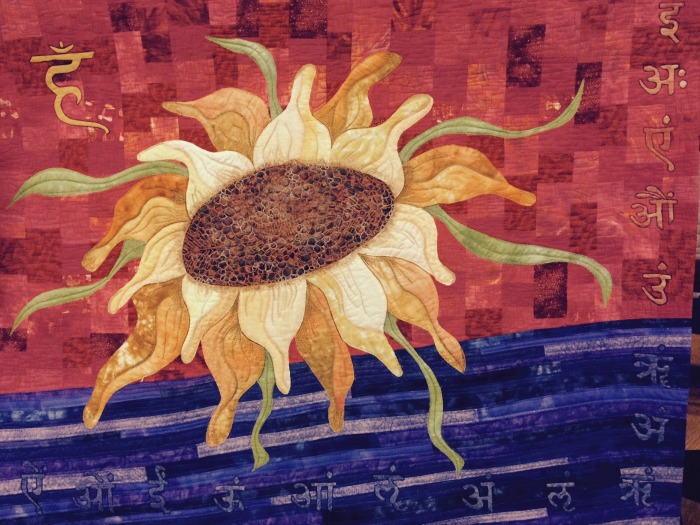 By Eileen Searcy, 16 Petals
By Carol Ann Frocillo, One to Grown On – the candle flames are beautiful spiral glass buttons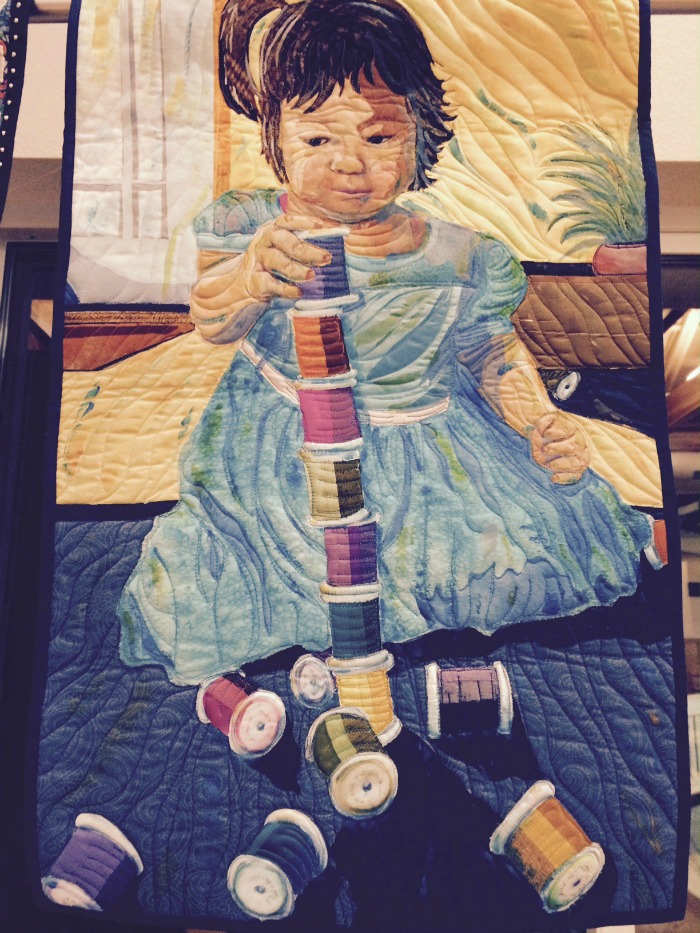 There was no identification on this tiny quilt, depicting a toddler stacking 16 spools of thread.
That's all for tonight!
Until next time,
Joan