I can't believe this week is over. It just flew by. I can highly recommend this workshop. What fun.
Day four was spent cutting, fusing and sewing our flora. At 3:30 on Thursday afternoon, everything was tidied up, our work was hung on the wall in whatever state it was, and we spent a couple of hours visiting the other classrooms to see what everyone else had been doing during the week.
It was astonishing to me how much work was accomplished in this class. With a day and a half spent drawing and practicing abstraction, these pieces were cut and sewn in a little over two days. This is the work completed by our class. The first one is mine, which I am going to use as a study for a much larger quilt. I am excited to get started on it.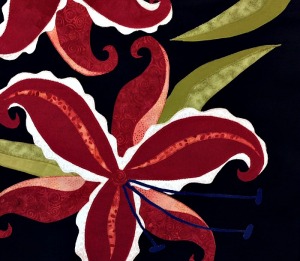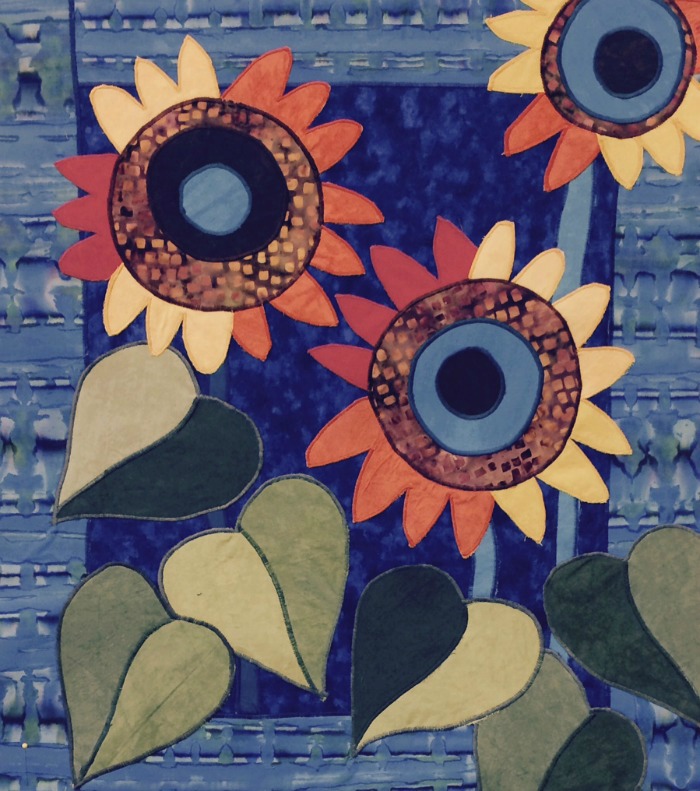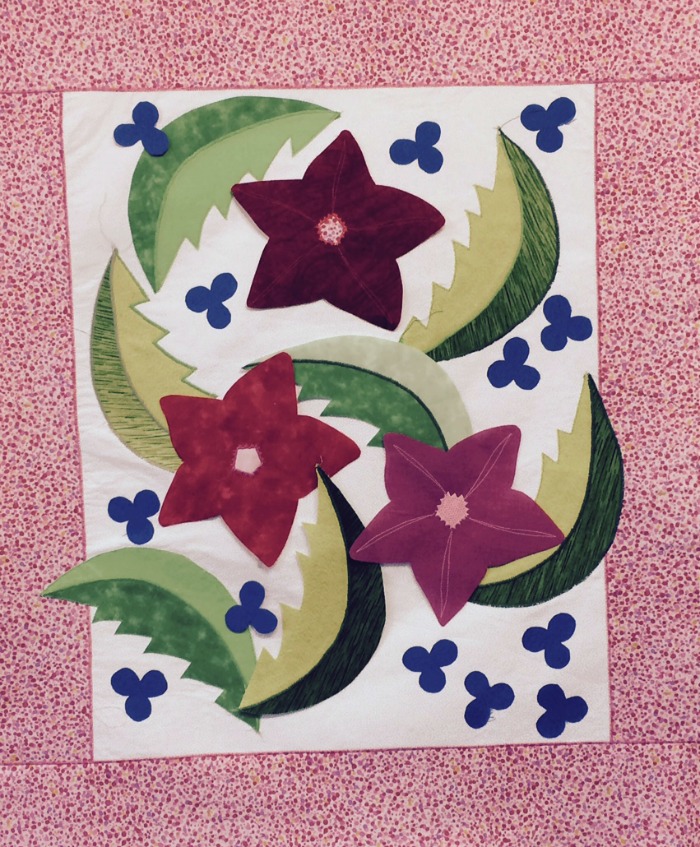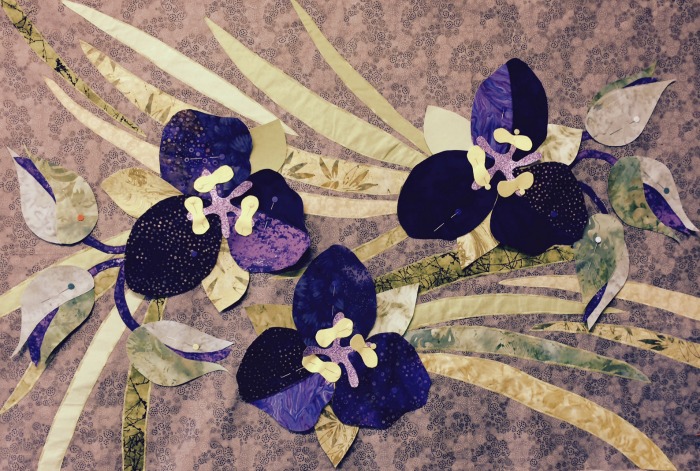 My photo of these gorgeous succulents does this piece a serious injustice! It is gorgeous.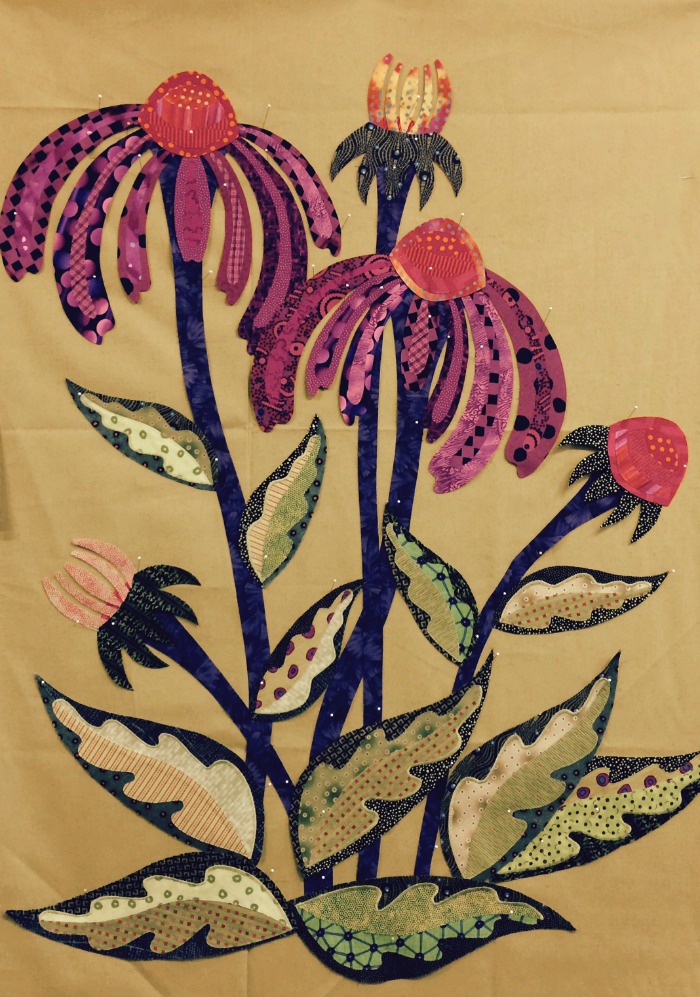 The one above is my absolute favorite. Her colors and fabric choices were stunning……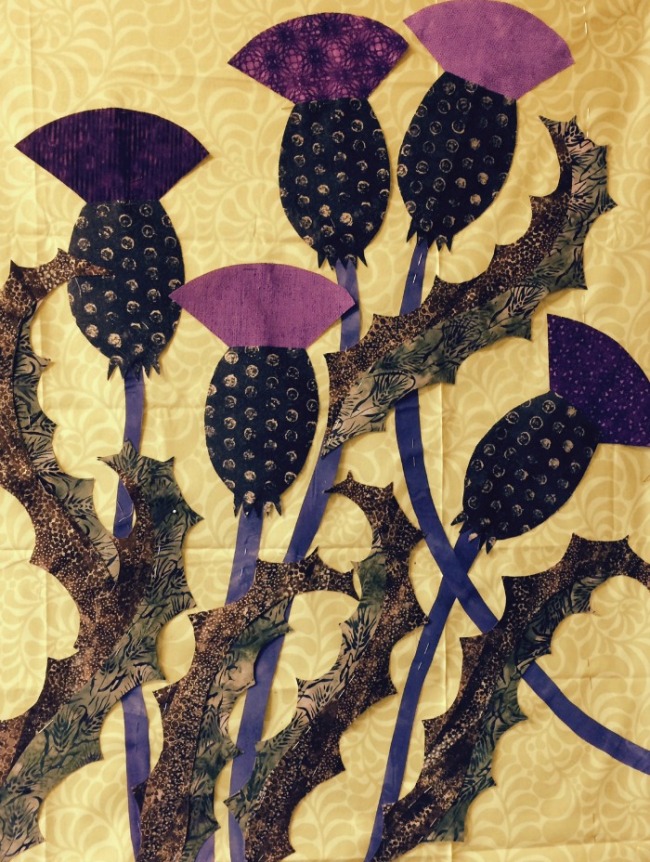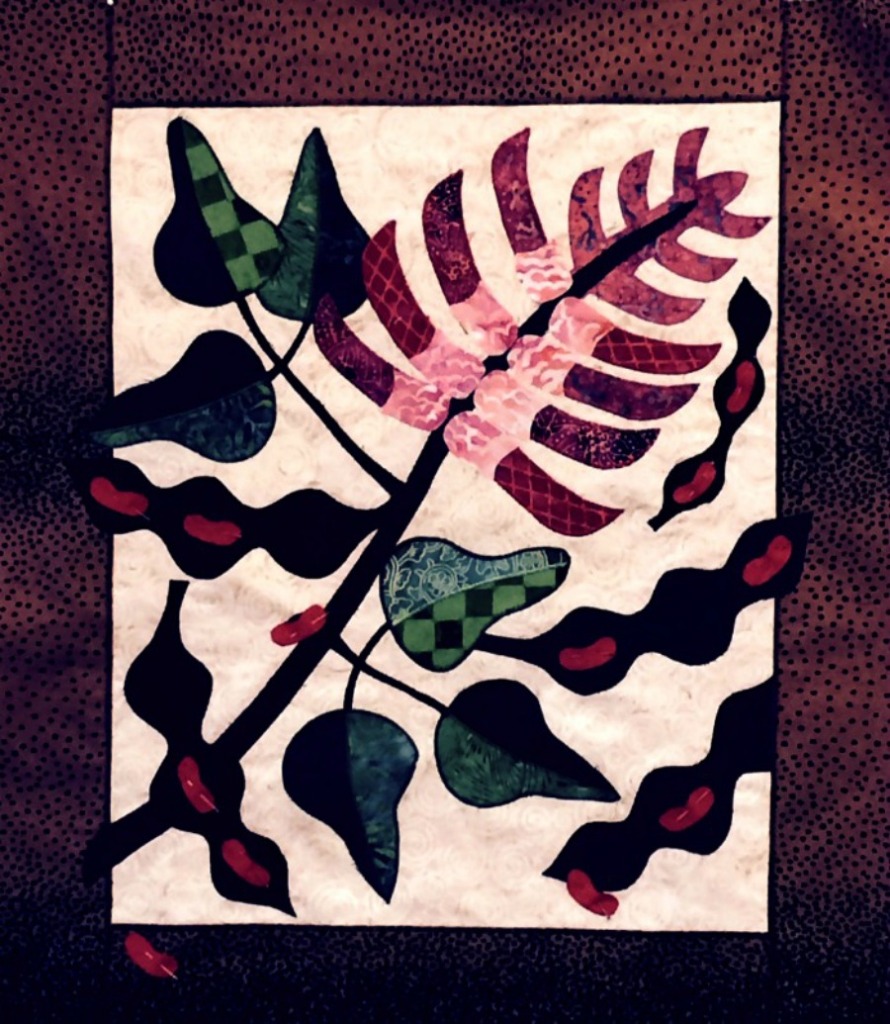 You can see that some amazing work was done this week. I can highly recommend Jane Sassaman as a teacher. She is patient, kind, and not afraid to tell you if something is looking like it is from outer space.
Today we packed up, said goodbye and made our way home. Tomorrow I will share some photos taken from the visits to the other classrooms.
Until next time,
Joan