This sums up the weather here in Northern California today. I woke up to rain, thick clouds and the furnace running full blast, and by one o'clock the sun was out and it was warm enough to garden in my t-shirt!
I have been investing some major time over the last few months learning Illustrator, Photoshop, and the finer points of designing technical repeats. I have always dreamed of designing quilting fabric and that is becoming a reality. With digital printing services like Spoonflower, creating fabric has become almost as easy as having a digital photo printed. My designs are getting a little better with practice. I thought I would share some of my first designs from last Fall, if you promise not to laugh.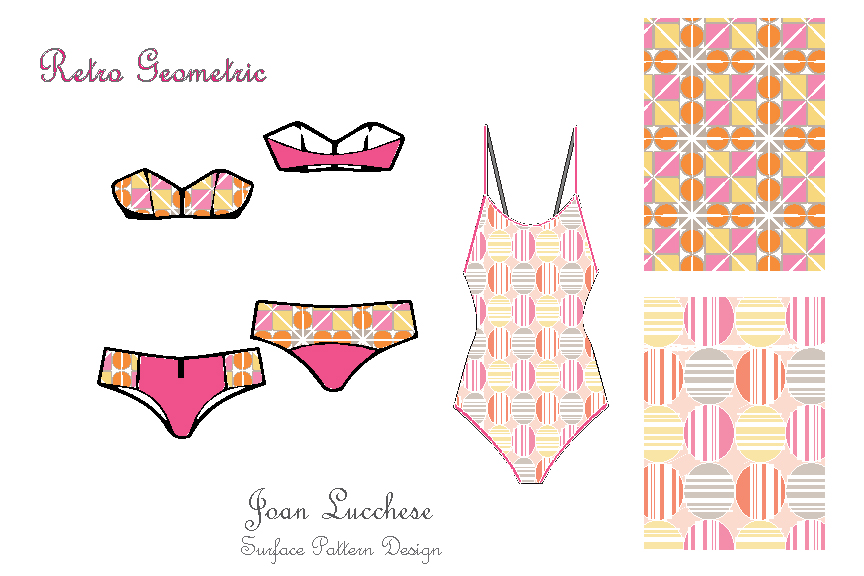 These patterns were in response to an assignment to design a retro geometric fabric for swim wear.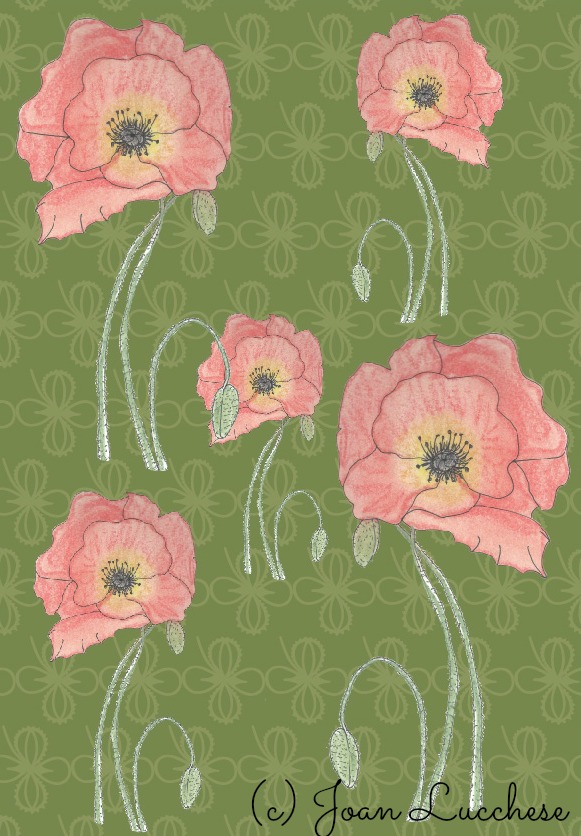 This design was practice using a hand-drawn and hand-painted object and then flipping and turning the object to make a pattern with a layered background.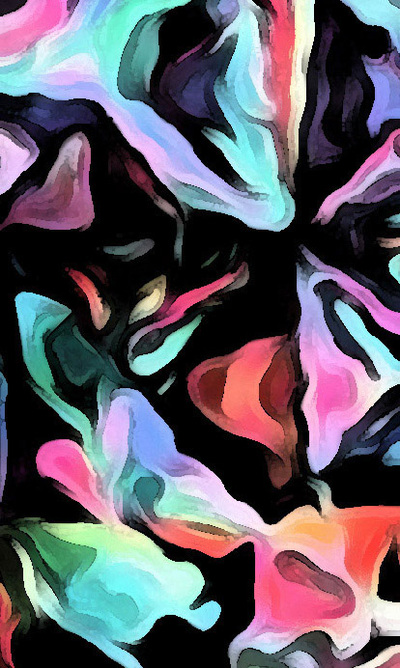 This was practicing with abstracts. I love the colors in this one! It is not in a repeat yet, but when it is, I will have this printed.
More about this soon…
Until next time,
Joan