I have been looking forward to this week of immersion in art quilting since I signed up last March. It has not disappointed.
I drove to Lake Tahoe on Sunday and was pleased to see snow on the ground at the higher elevations. This is a blessing for drought-ravaged California and Nevada, although there isn't enough to put a dent in our drought. It is supposed to warm up this week, so this won't be here long (although it was 17 degrees this morning).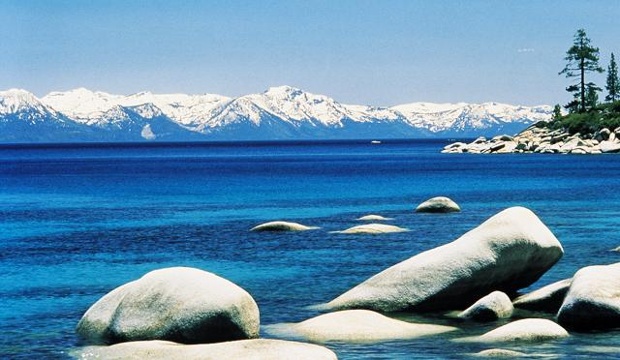 This conference is held at the Zephyr Cove Presbyterian Conference Center. It is a combination of small mountain cabins which are very quaint, and a new, modern conference center. We are housed in the conference center with rooms, cafeteria and classrooms centrally located. These are the main classrooms: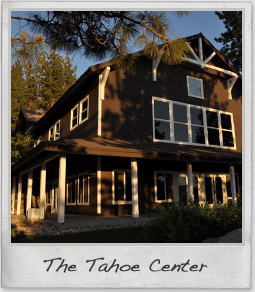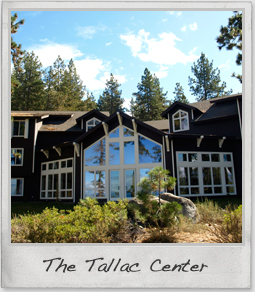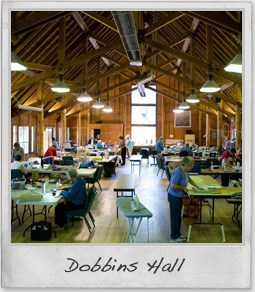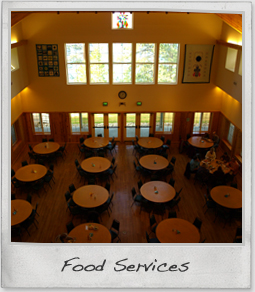 There are approximately 200 attendees, we all eat meals together and enjoy lectures given by the faculty after each lunch and dinner. Some of their work is on display each day.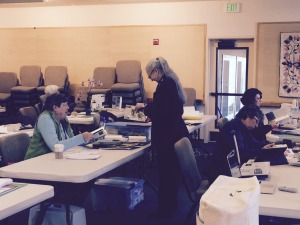 Today was the first day of class. Here is Jane Sassaman, the instructor, giving some personal attention regarding the drawing we were doing today. The classes are relatively small (10-15 people), so there is lots of opportunity for personal attention. We worked on abstracting flower shapes today which is not as easy as it sounds!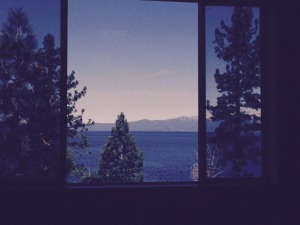 I am sitting at the first table at the front of the room and this is the view six feet away. I am having some trouble not being distracted by the beautiful view!
Here are some of the quilts on display today: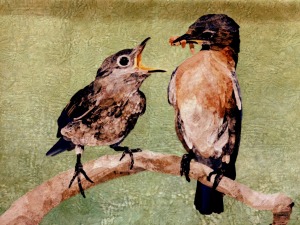 This quilt was made by David Taylor. It is difficult to see the quality of the quilting on the birds and the amazing background quilting, which is hundreds of tiny leaves, but it is amazing!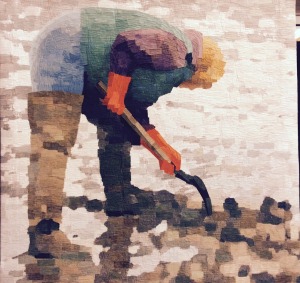 This quilt was made by Cat Larrea. It reminds me of a painting that has been done with a palette knife. Carefully applied dabs of color. This photo doesn't do it justice.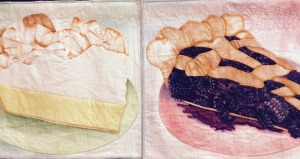 These pies were made by Velda Newman, who has a particular obsession with food right now. These are amazing. There are three dimensional blackberries spilling out of the pie. The meringue on the pie on the left is made of folded white cotton fabric that has obviously been burned by flame.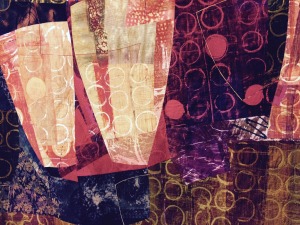 This last quilt is quite large. It has been pieced and then over-dyed with a number of graphic designs. Again, this photo doesn't do justice to the colors and work in this piece.
I have a couple of hours of drawing homework to do tonight, and I am wondering how I am going to stay awake to get it done! Stay tuned for more updates from Art Quilt Tahoe.
Until next time,
Joan