A warm thank you to the 18 new followers of my blog from last week's For the Birds Blog Hop! I appreciate your interest. I know how many blogs there are out there vying for your interest, so I make an effort to provide information worth your time, without doing too much rambling!
Congratulations to Scrap-ChickADoodle for being the winner on this hop! She was chosen using Random.org's true number generator. I have emailed you Scrap-Chick. A copy of my "Aviary" embroidery  pattern will be on its way to your mailbox as soon as you send me your address.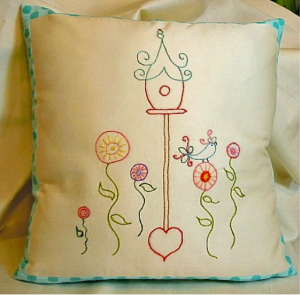 I hope you all have fun plans for the weekend ahead!
Until next time,
Joan