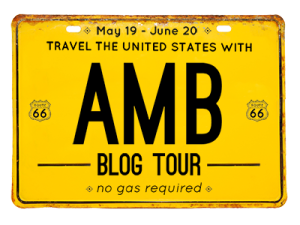 Monday, June 9th is the American Made Brand blog tour stop in California! Here at CaliQuilter we have been very busy putting the finishing touches on the California license plate and assembling a give-away. Be sure to come back on Monday for the opportunity to win one of these gifts from me: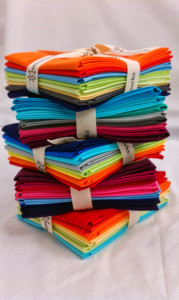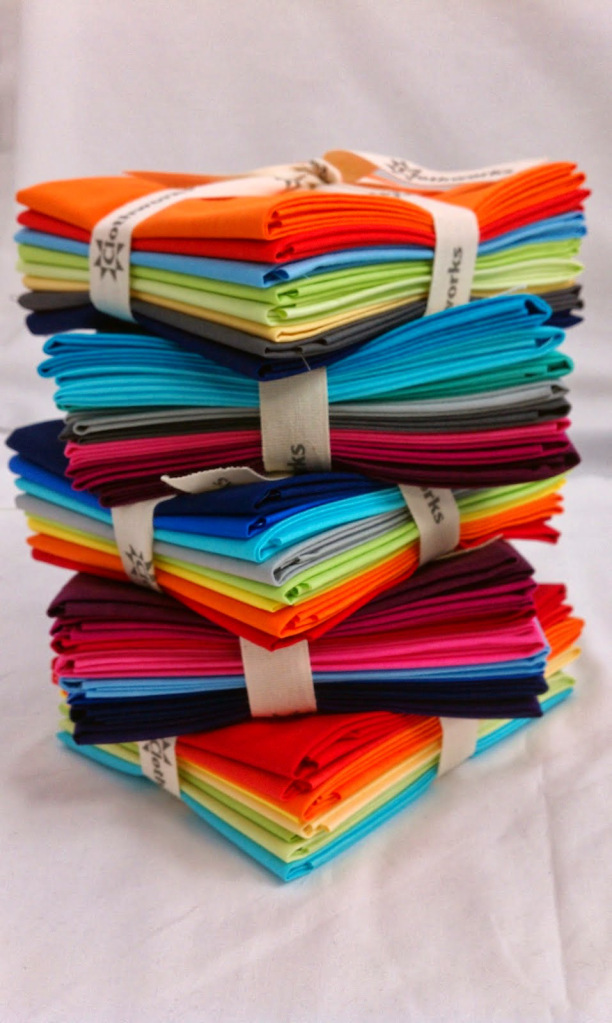 AMB is giving away a fat quarter stack of eight of their lovely solids. The person that wins the fat quarter stack will also be receiving this brand new book just released by C&T Publishing. "At Home with Modern Jane," is filled with creative projects. There will be lots of inspiration here for all that fabric coming your way!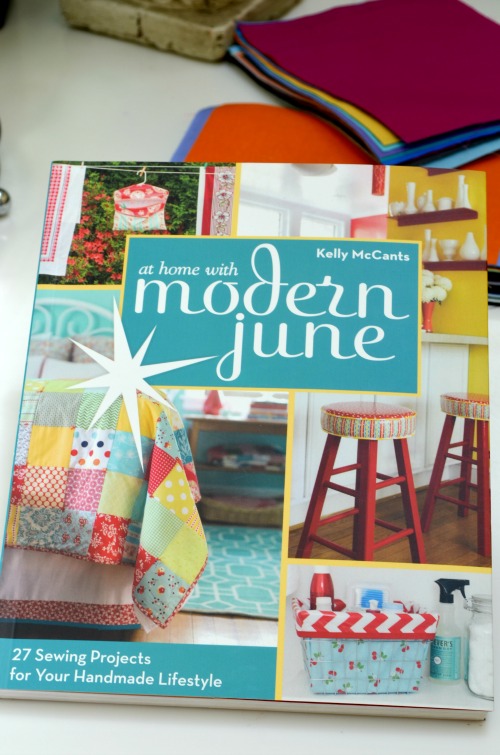 Two more people will also be chosen to receive 6″ x 7″ charms of all 50 colors of AMB fabric. I cut up the samples they sent me into two piles. (A few have small pieces cut from them for the license plate, so forgive the imperfection.) It is what quilters love best – free fabric!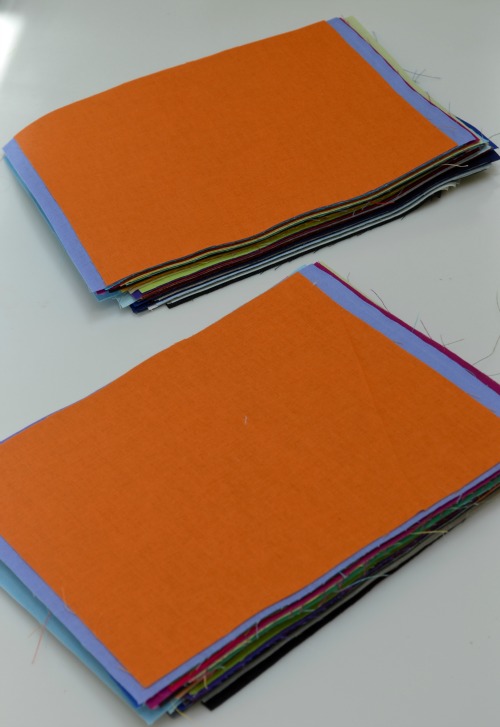 Those two people will also receive a copy of "Playful Petals" written by my friend, Cory Yoder (Little Miss Shabby). This book offers a number of applique projects using petal shapes, and the fabrics I am sending you would be perfect in these quilting projects.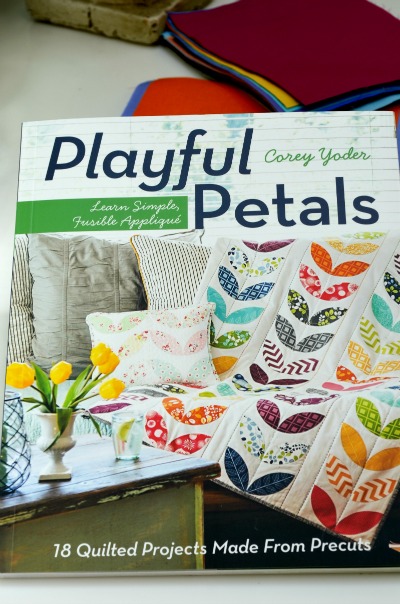 So don't forget to drop by on Monday and leave a comment for the chance to win a fun gift from CaliQuilter! (My followers will be given one extra entry.) Be sure to visit the other blogs on the tour for the chance to win fabric and other great prizes.
Until next time,
Joan