This month's block in Aurifil's Designer Block of the Month was designed by Jill Finley of Jillily Studio. Jill designs fabric for Henry Glass and has a line of quilt patterns. I am a big fan of her AppliGlue product. Most of her quilt patterns include applique. She has designed a water soluble, acid-free applique glue that quickly and easily adheres applique pieces to the background, eliminating the need for pinning. You can buy it from her website.
Her block is called "Take it Easy," inspired by the song of the same name, made popular by the Eagles. This is Jill's block: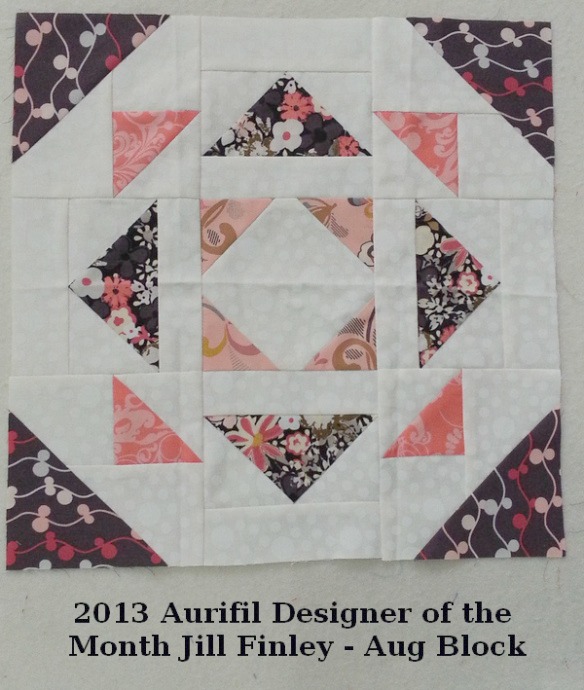 And this is my version: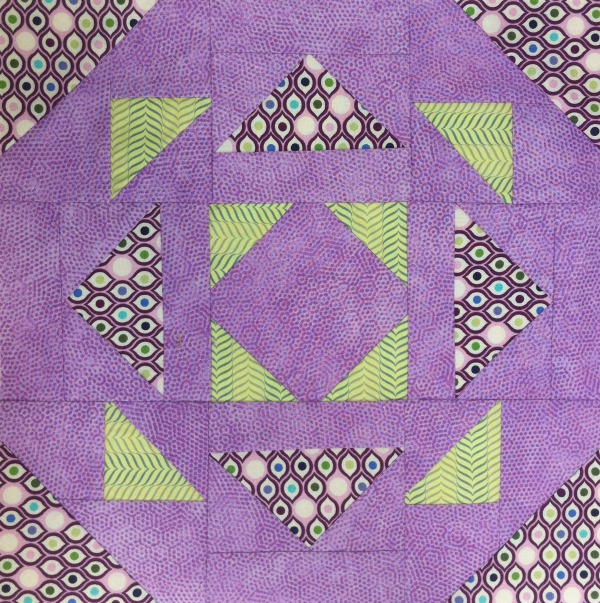 If you would like to make this block, you can find the instructions here. It is a quick and easy block to put together and has several options for changing the color arrangement.
Until next time,
Joan