Welcome to CaliQuilter! Thanks to Madam Samm at Sew We Quilt for organizing these on-going rounds of blog hops. A big thank you to my friend Jane, of Jane's Fabric and Quilts ,who has kept us organized and been our cheerleader. Next to quilting, embroidery is my favorite needle art. For this hop we were given a number of delightful embroidery designs to use. It was hard to decide, but I chose three of my favorites. These are my projects: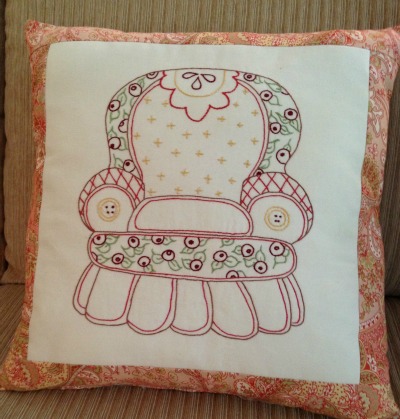 A 16-inch pillow for the sofa. This darling overstuffed chair design reminds me of  Mary Engelbreit's work.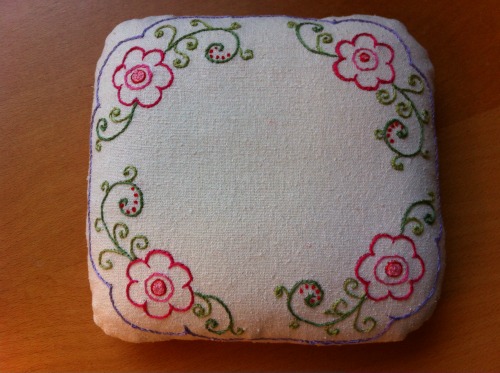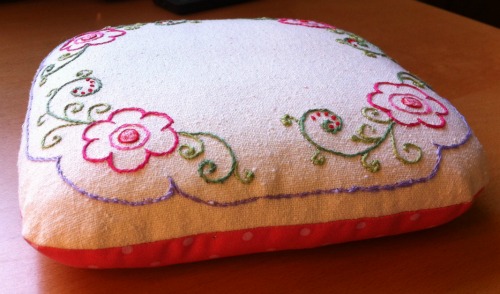 A  five-inch square pincushion for my sewing room. I love this little floral pattern. I used a raw linen fabric and like the way the embroidery looks on the textured surface.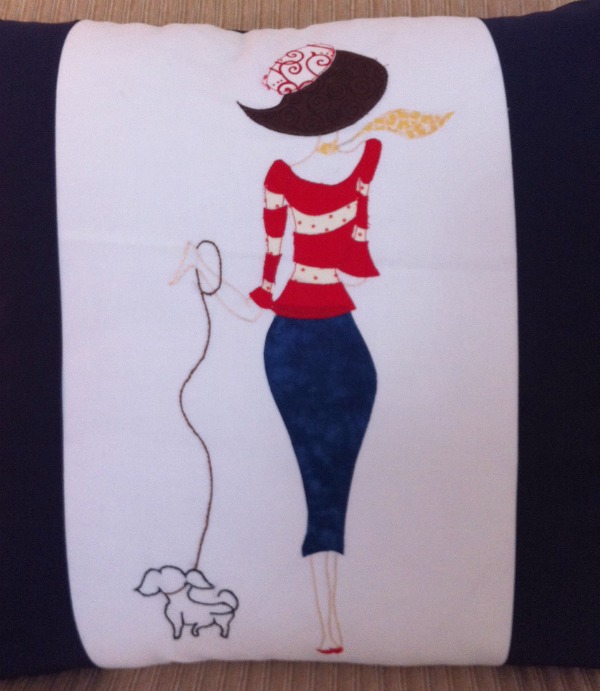 I think this one is my favorite. It was so fun to work on. I adapted the embroidery design and filled some areas with raw-edge applique to fill the spaces and give it more color. This is an 18-inch pillow. The borders are the same fabric as the girl's skirt, but they look black in the photo for some reason. Madam Samm drew this design and I just love it. Such attitude!
I am celebrating the hop with a little give-away. Follow my blog and leave a comment and you are entered. I will use the random number generator on the last day of the hop to pick the winner.
I will send the winner these fat quarters: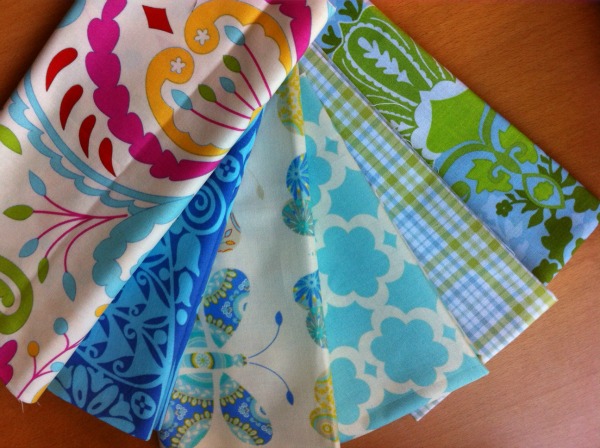 Thank you so much for visiting me today, and I hope you will visit again!
Be sure to visit the other blogs on today's hop: