Our son was married on Saturday so there has been a lot of excitement around our house for the last couple of weeks. Now that they have flown away on their honeymoon and things have calmed down, I can get back to sharing my photos from the International Quilt Festival in Houston.
This quilt is "Sunflower" by Bella Kaplan of Israel. It won the Open European Quilt Championship trophy for Design. Bella notes that she lives in the upper Galilee area and in the summer the fields near her home are filled with brightly colored sunflowers, which was the inspiration for this quilt.
 This quilt is called "Aura" and was made by Annette Valtl of Remscheid, Germany. It won the OEQC trophy of the use of color. The "petal" areas are quilted with flower shapes.
This lovely quilt is called "Sun Glow," and was made by Barbara Riedemann of Krefeld, Germany. It won Third Prize in the OEQC for long-arm quilting.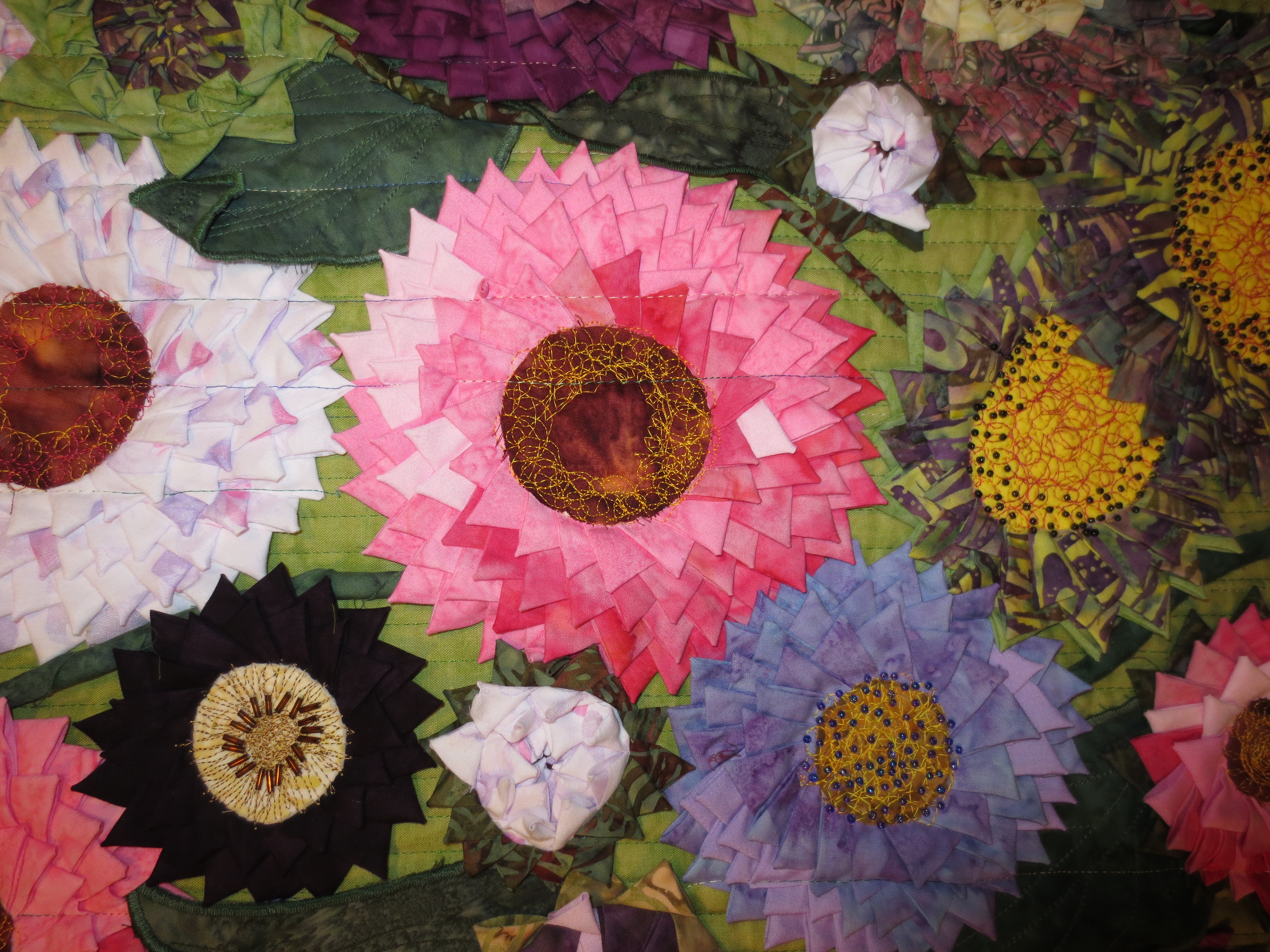 This is a close-up shot of the a quilt called "Miss Bucket" made by Ria Varkevisser of Hilversum, The Netherlands. It won third place for a novice quilt in the OEQC. The maker says she used an "artichoke" technique for placing the flower petals. I know these as "prairie points." I noticed prairie points were used in many of the quilts so this technique must be making come back. This quilt was heavily thread-painted and was embellished with lots of beads.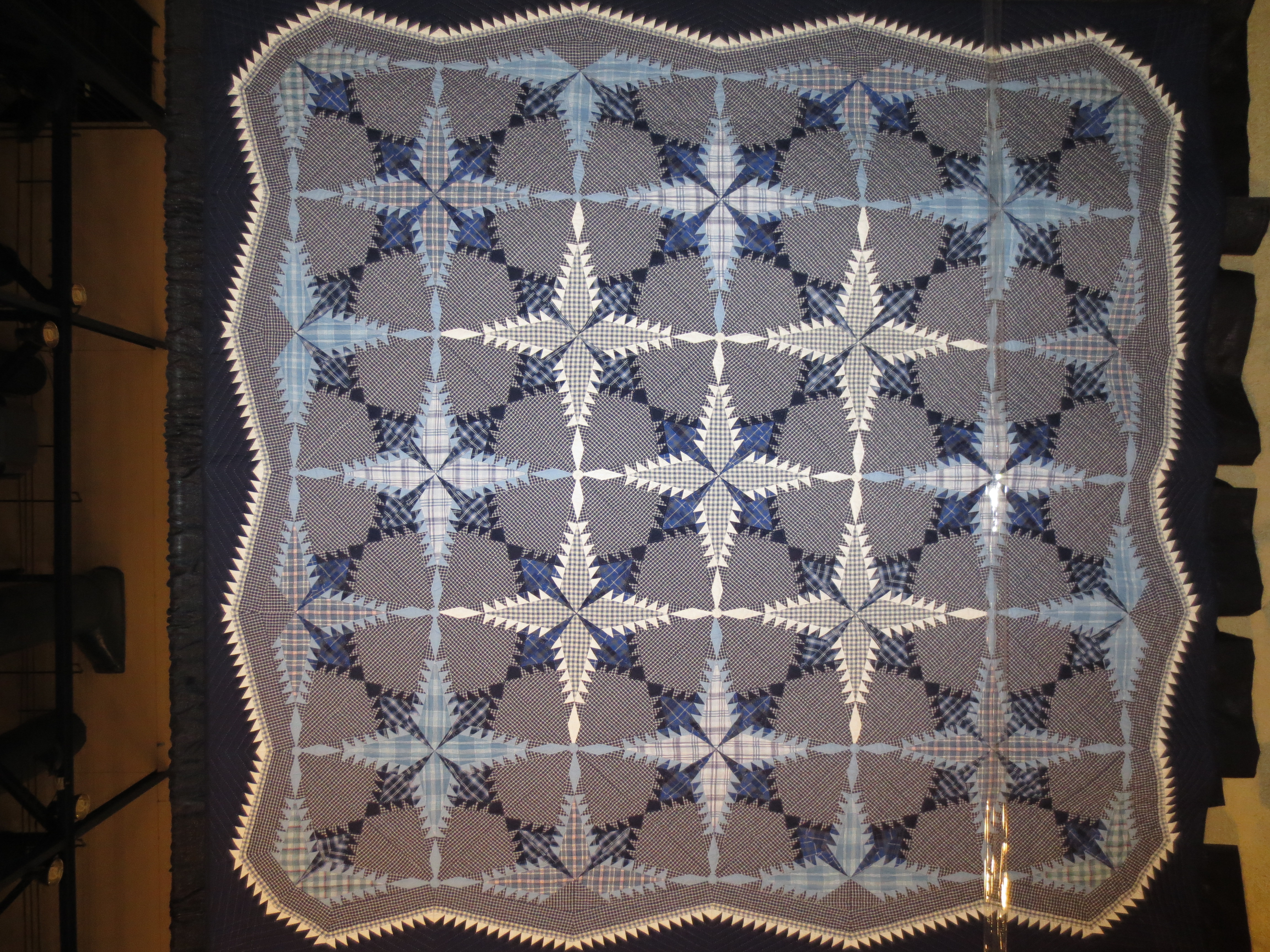 This is "Double Feathered Star" by Gabrielle Paquin of Orleans, France. She used reproductions of antique cotton plaid fabrics. The use of plaids in a feathered star block is unexpected. The irregular borders (using prairie points) is also very unusual.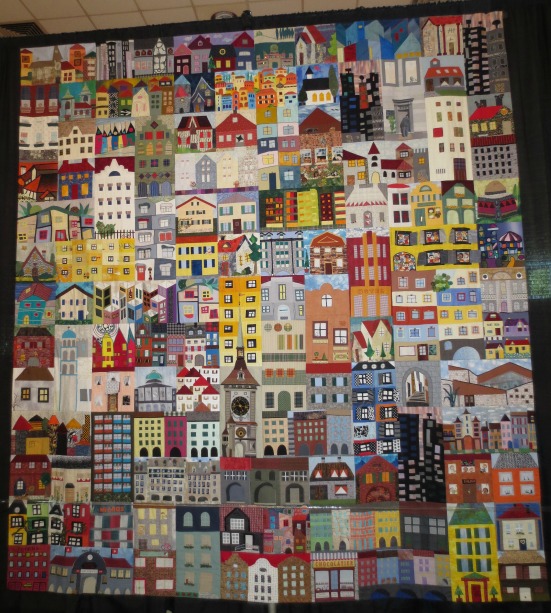 This quilt is called "The Berne House Quilt."  It is huge! There are 156 blocks in the quilt, each depicting a place in Berne, Switzerland. It was made by several quilters and was made for a quilt show hosted in Berne. One of the blocks depicts the clock tower in the city square.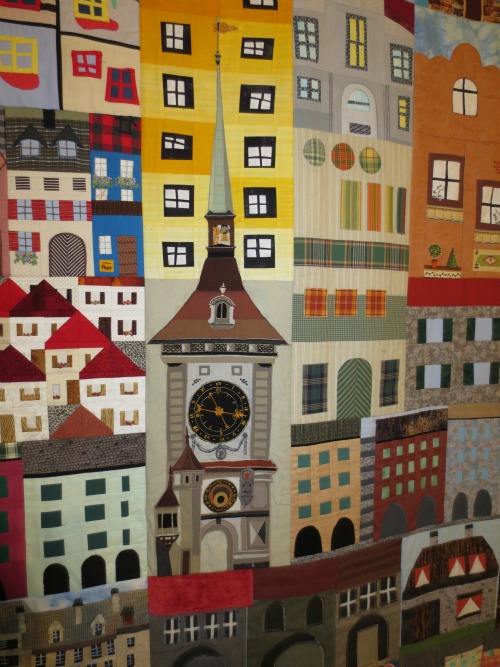 The detail in each block was just amazing.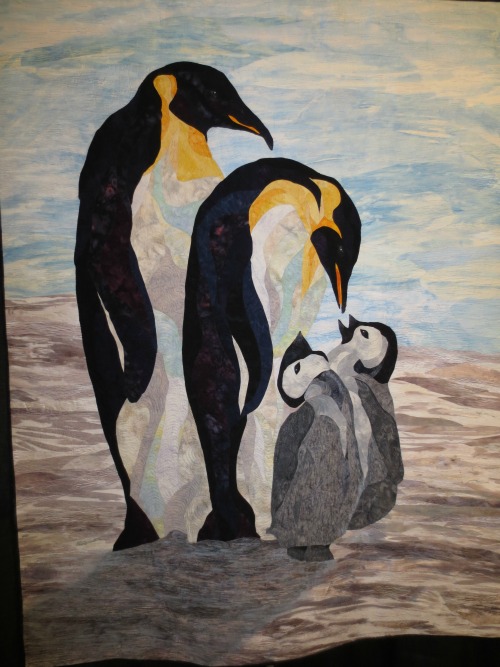 This quilt is called "Feeding Time," and was made by Joyce O'Connell of Courtice, Ontario, Canada. She was inspired by the movie, "March of the Penguins," and wanted to make a quilt celebrating the Emperor Penguin. There is a lot of thread play in this quilt and it provides texture and contrast.
I have many more quilts to share with you, so come back to visit soon!
Until next time,
Joan