Last Fall, my good friend Jan lost her husband Chris. She came to visit from Southern California, bringing along a bag containing some of Chris's clothing. She asked if I would sew them into a small quilt that she could put on the family room sofa and use on evenings when it was chilly.
It took some time to figure out what could be used, and how it should be sewn together. Here is the finished product: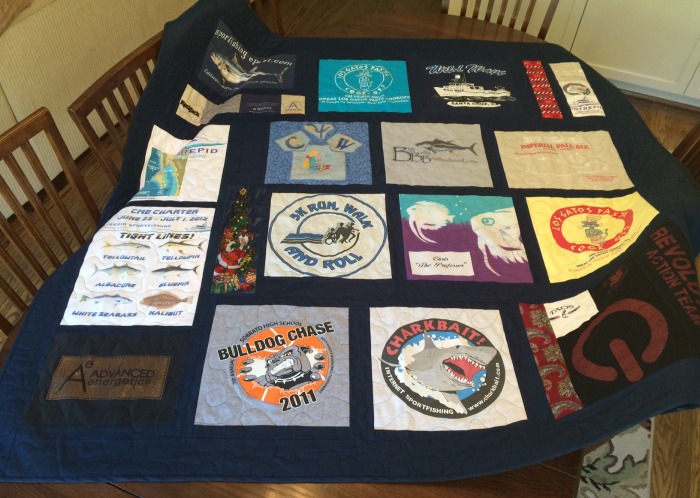 There was an interesting variety of fabric types and weights, which made this challenging: a heavy sweatshirt –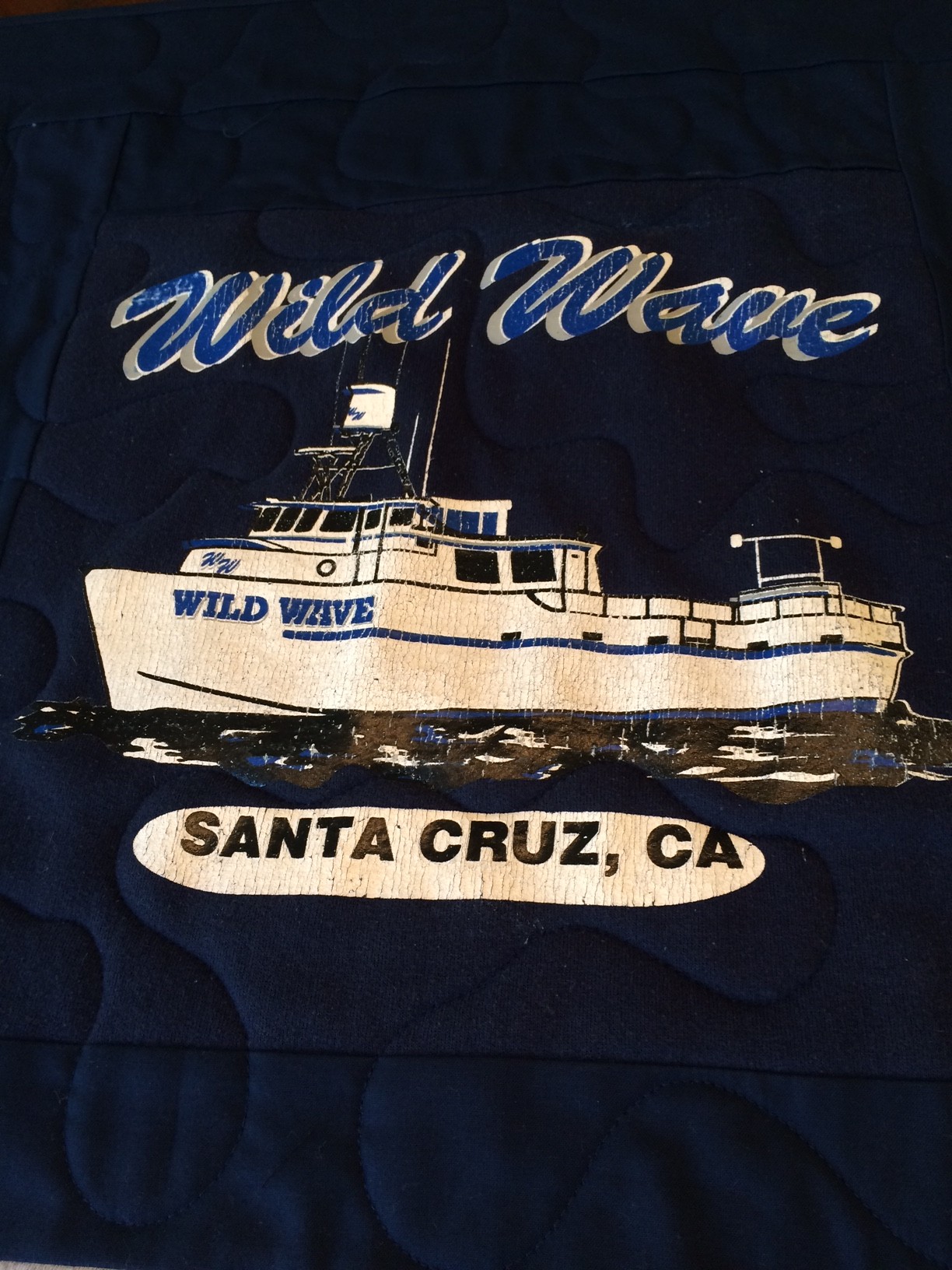 A couple of very thin silk ties  and some pocket graphics –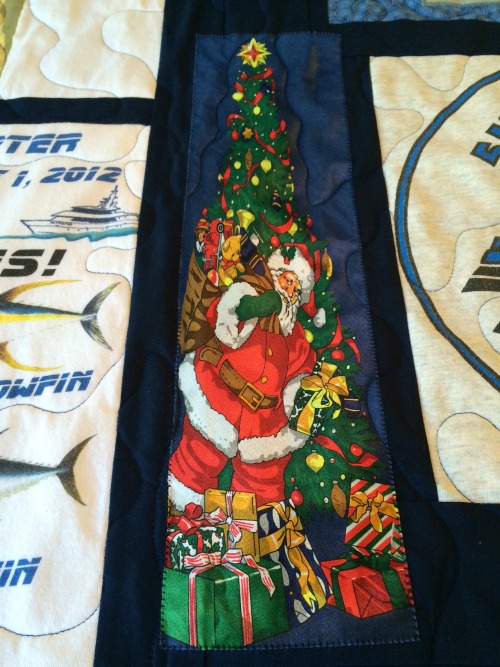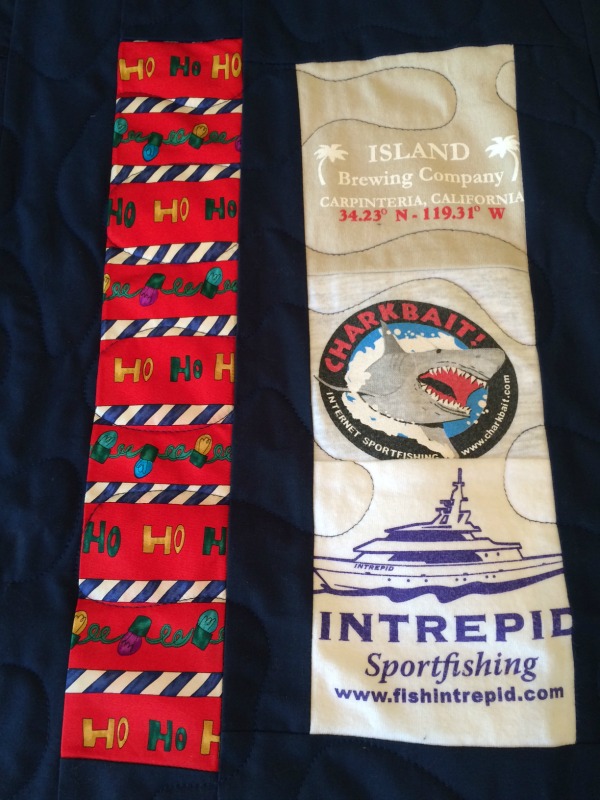 And this t-shirt that had a heavy "leathered" logo on it.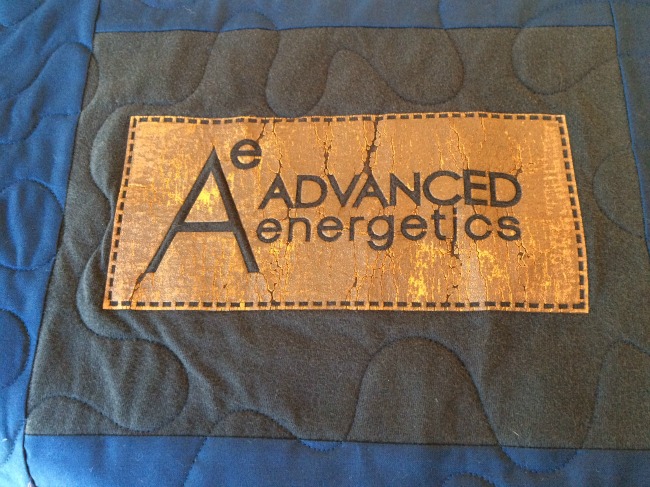 There were several well-worn t-shirts that had to be backed with iron-on interfacing to give them enough body to be sewn. There was also a hand-embroidered denim shirt that he wore decades ago that was cut up for use. A few things didn't make the final cut, including a heavy insulated coat.
Jan received the quilt in the mail yesterday, nine months to the day of Chris's passing. I could hear the grief in her voice when she called to tell me it had arrived. This was a difficult project for a variety of reasons, but I was happy I could make this happen for her.