NaBloPoMo – The Cure for Benign Neglect!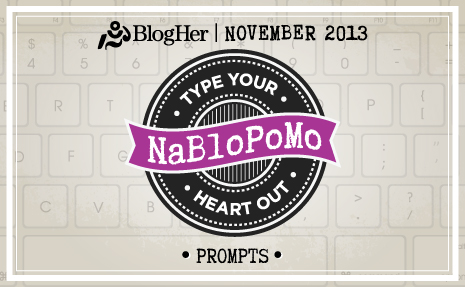 I read the daily posts of a writer named Brent Riggs who writes about blogging. Last week he wrote a post asking if we were responsible for neglecting our blog. The answer in my case is: yes. It isn't because I have nothing to say, it's because I am having the trouble finding the time. Or at least that is what I keep telling myself. So, I am going to participate in NaBloPoMo this month: National Blog Posting Month. The idea is to set a goal and try your best to reach it. My goal is to blog every day this month. It may be a photo, or writing about a prompt that is provided for this challenge by the folks at Word Press, or my favorite subject: quilting.  It will help me get back to scheduling the time to show my blog a little love, and re-engage with you, my friends. So stay tuned, and we will see how close I can come to meeting this goal!
If you write a blog yourself, you might be interested in participating. To read more about the project, click here.
Until next time,
Joan