Pat Sloan is hosting a designer block of the month, sponsored by Aurifil Thread. This project started in January, with a new designer featured each month. Each designer has constructed a block that was inspired by a rock music song. The designers were also required to use the fabric line "Rock and Romance." These are the blocks for May and June.
May's designer is Jackie Kunkel of Canton Village Quilt Works. Jackie runs an online quilt shop and has a long-arm quilting business. Her block for May is called "Rock Around the Clock," as homage to Dick Clark and American Bandstand. This is Jackie's block: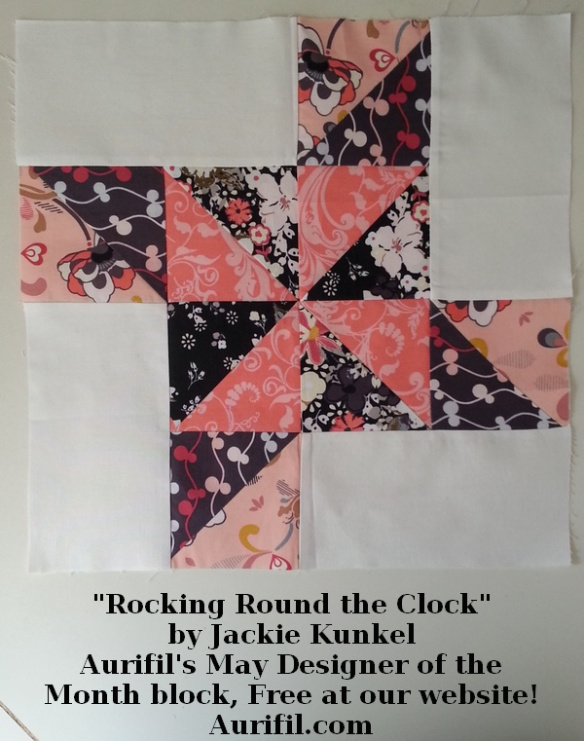 This is my version of Rock Around the Clock: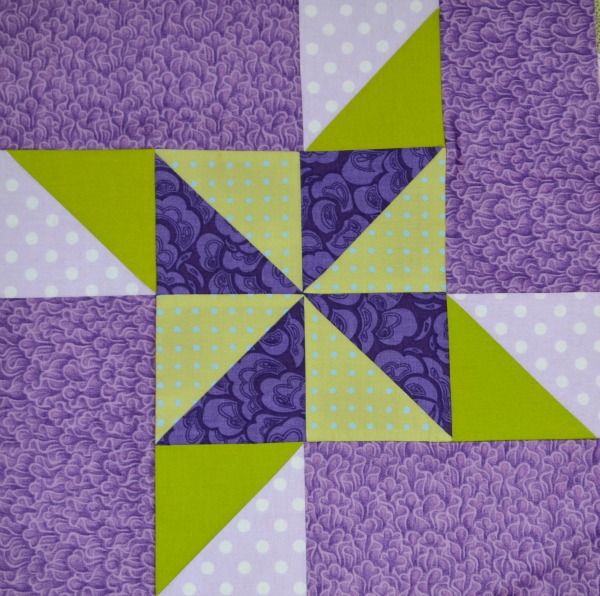 It is interesting how color placement can completely change a block. This is a fun and very easy block to make. If you would like to make this, you can find the instructions here.
June features Norwegian designer, Wencke Wolff Hatling.  Wencke (pronounced ven-key) designs quilt and embroidery patterns and owns a quilt shop, Northern Quilts, in Norway. Prior to designing quilts, Wencke worked as an architect. Her quilt designs are very whimsical and include lots of applique and embroidery. Wencke's block is inspired by the song, "Everything She Does Is Magic," by Sting. This is her block: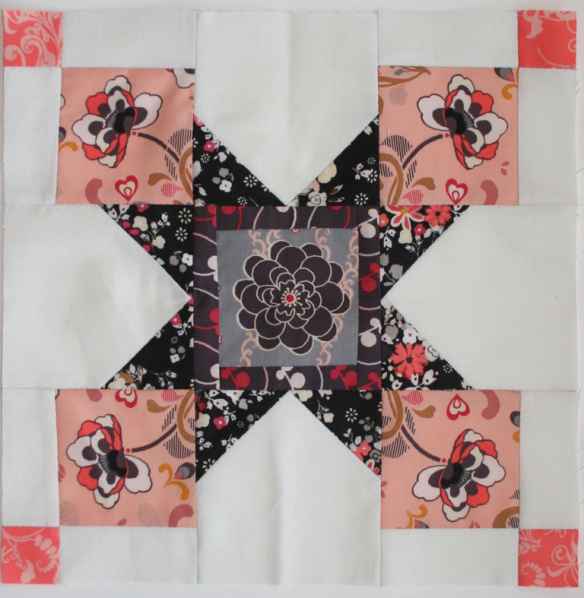 And this is my version of the block.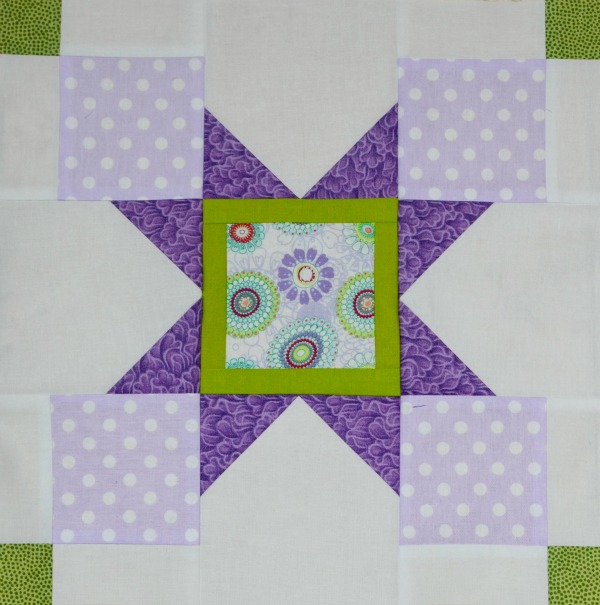 I really like this block. This would make a darling baby quilt. If you would like to make this block, you can find the instructions here.
While playing with the free collage tool at www.fotor.com, I used some of my blocks from this project to make this fun collage: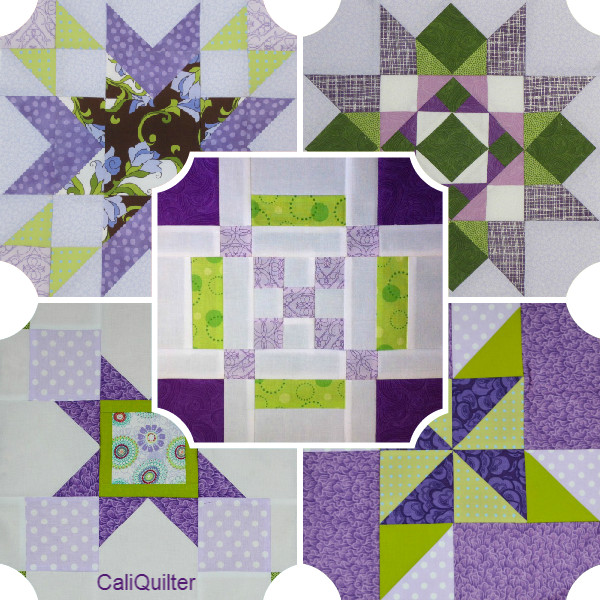 Until next time,
Joan