Today begins an exciting week of a giveaway organized by the fabulous bloggers at Sew Mama Sew! Thank you so much for stopping by my blog.
I am giving away a copy of my "Look, Llamas!" quilt pattern and one yard of Laurie Wisbrun fabric to use for the center blocks in the quilt.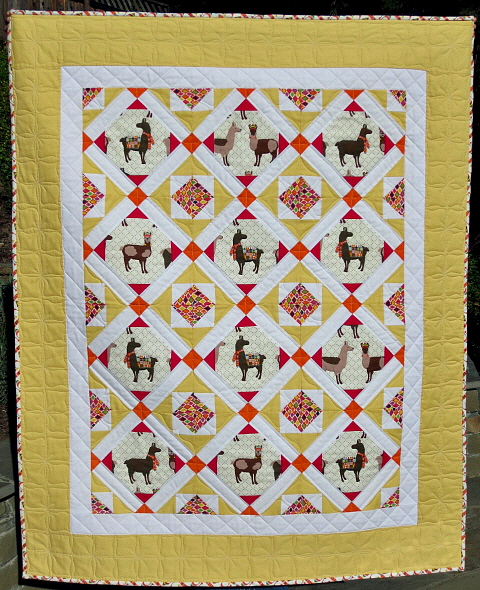 I am a big fan of Laurie's fabrics, and I designed this quilt pattern specifically to feature this cute Llama print. I will let the winner choose the Llama print they would like to use in their quilt from Laurie's Etsy shop. There are these Oh, La Llamas that I used in my quilt (sorry the image is a little small),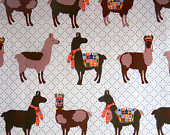 There are these cute Spring Llamas,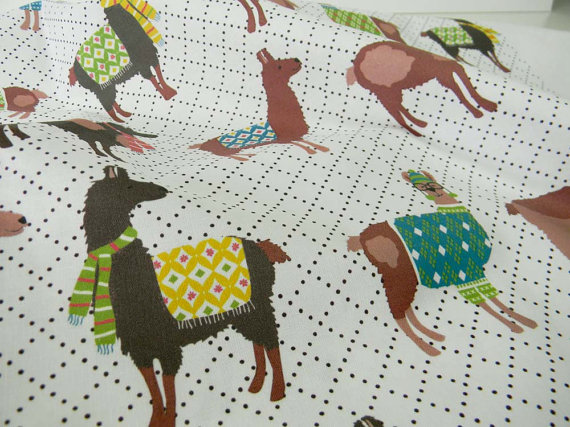 or these cute Holiday Llamas,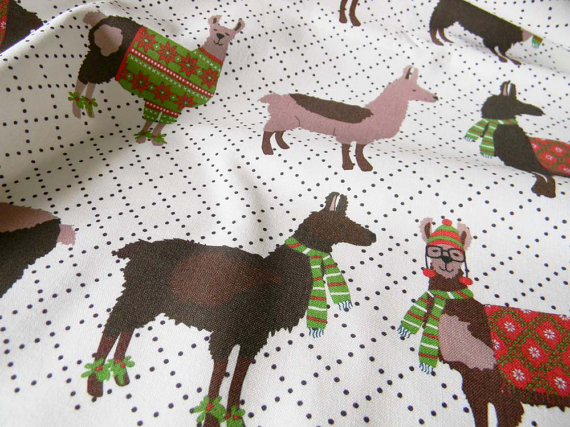 …..or, perhaps you would prefer to use the adorable Donkeys in Wellies….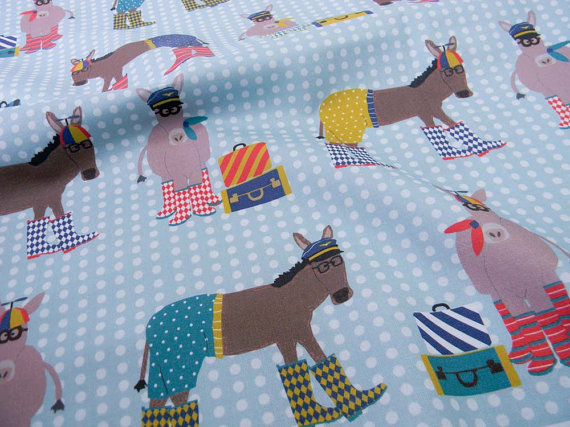 Regardless of the print you choose, it is sure to be adorable. I have to admit that I think llamas are beautiful. They have such amazing eyes. And those eyelashes! Have you ever seen a llama?
So, for a copy of my pattern and one yard of Laurie's fabric (which is enough for the center of the blocks), please leave me a comment. And, of course, I would love it if you would follow my blog, but that is not a requirement!
The giveaway ends at 5 pm on May 10th and I will email the winner no later than May 12th. I will be choosing the winner using a Random Number Generator.
Be sure to click on over to Sew, Mama, Sew to see the complete list of participating sites for this fun giveaway week.
Thanks again for stopping by!
Joan