I have been participating in the Forest Quilt-Along, which is being hosted by two very talented paper-piecing artists in Poland. I am about a month behind the group so I am playing catch up. This is block 3 – Aspen Grove.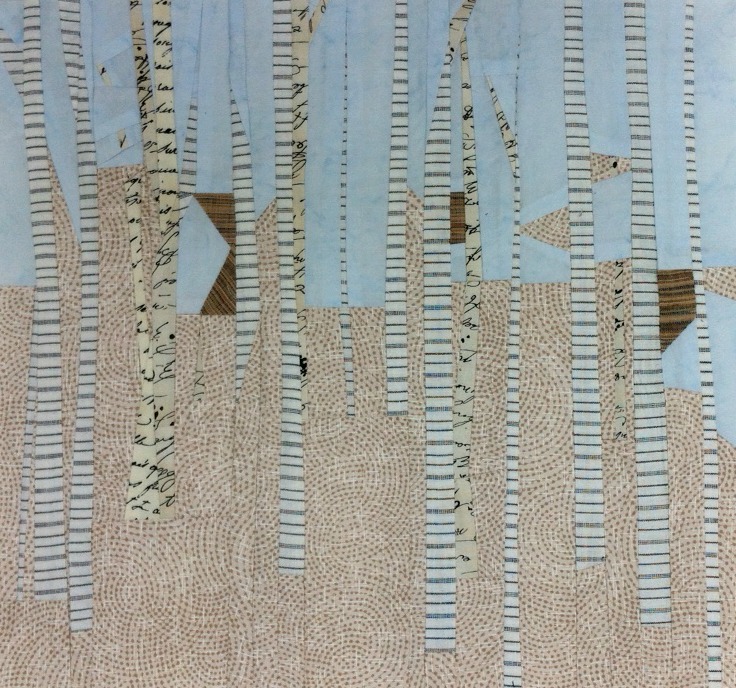 This block was designed by Carolyn of Trillium Designs. As its name suggests, this is an abstract of a grove of aspen trees. I didn't have enough of the text fabric to do all the trees, so I used a black and white stripe for some of the aspens. This is a straight forward design with lots of straight lines, but I had to rip a number of seams until I got all the strips sewn in the right order. I think it is a fun and interesting addition to the forest, and I am looking forward to moving on to the next block, which is adorable.
If you would like to try this block for yourself, the pattern and instructions can be found at Forest Quilt-Along. While you are there, check out the photo stream of the other blocks. 

Until next time,
Joan