Pat Sloan is moderating a design challenge for Aurifil thread on their blog, www.auribuzz.wordpress.com. The designers she has chosen for this Block of the Month challenge must design a block using this fabric:
This is Pat Bravo's new Rock n' Romance fabric line. The designers are to use any or all of the six fabrics featured in the circles above. They are also allowed to use a couple of fabrics outside of this line in their design. The block the designers submit must be inspired by a rock and roll song. This sounds like a lot of fun to me, so I have decided to play along. There are some talented designers in the lineup so I am looking forward to seeing the designs generated by this challenge.
This month's designer is Erin Russek of Once Piece at a Time. I admire Erin's applique patterns. Erin's submission to the challenge is this block called "Jumping Jack Flash," which was inspired by the song of the same name by the Rolling Stones.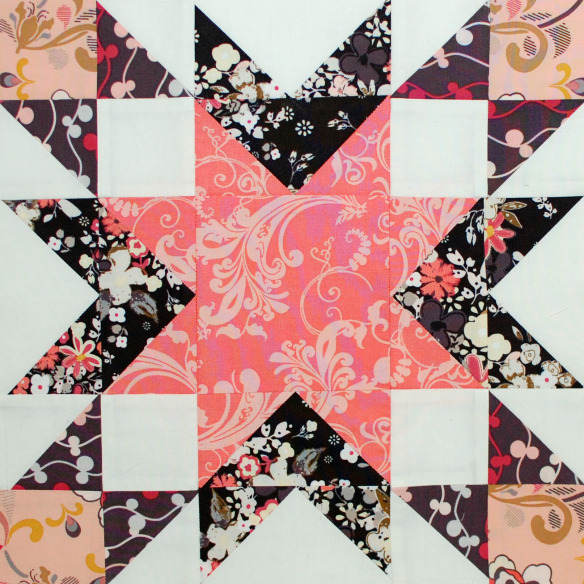 The Ohio Star block is one of my favorites and I think Erin did a great job of combining the floral motifs in this block. Putting this many busy motifs next to each other is not an easy thing to do! This is my "Jumping Jack Flash":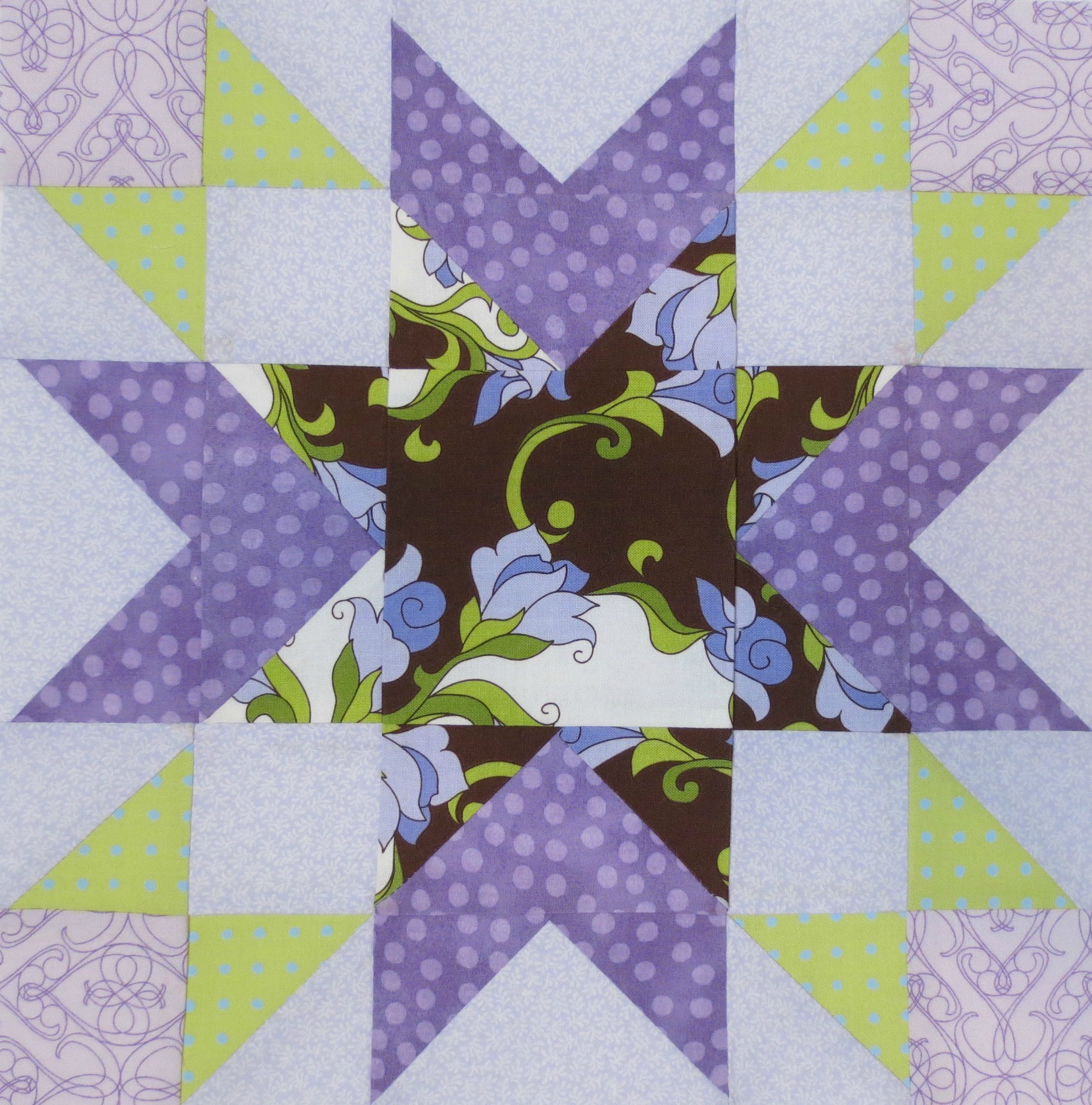 If you participate in the Block of the Month and post photos of your block in Aurifil's Flickr group, you are entered in a monthly drawing for a prize of Aurifil thread. I love Aurifil, so I am clicking on over now to upload my photo to the group.
Until next time,
Joan