Bee Block for Phuong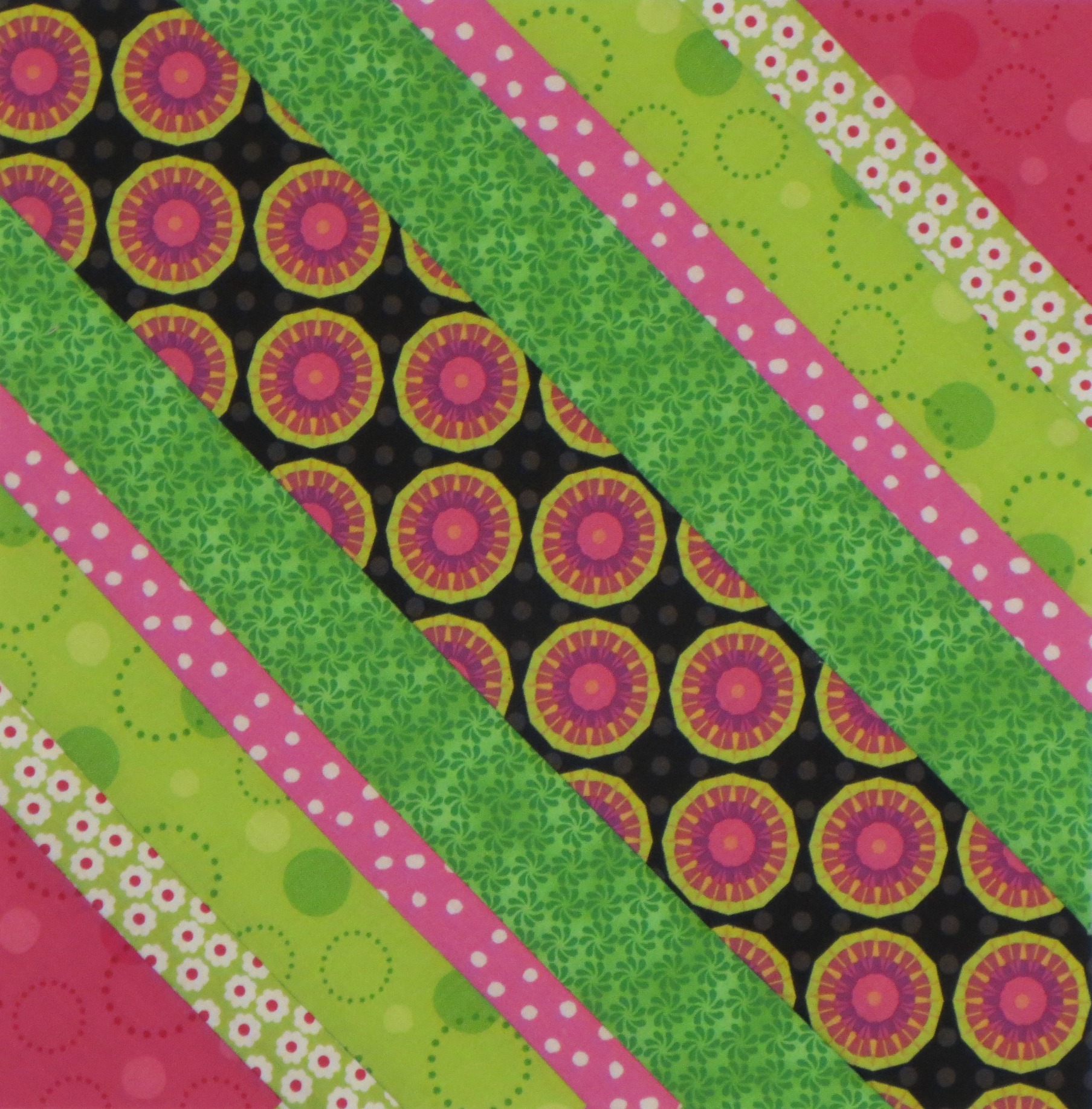 In the Quilt Around the World Bee II, DorryLu (Phuong) asked us to make her a block that reminds us of summer. She requested that we use pinks and lime green fabrics. It is very chilly here in the San Francisco Bay Area, so dreaming about summer was a pleasant way to spend the morning. The majority of Phuong's blocks have florals in them, which is appropriate for summertime, so I chose several florals for my block as well. I love the fabric in the center of the block, and really like the dramatic contrast of the black against the pinks and greens.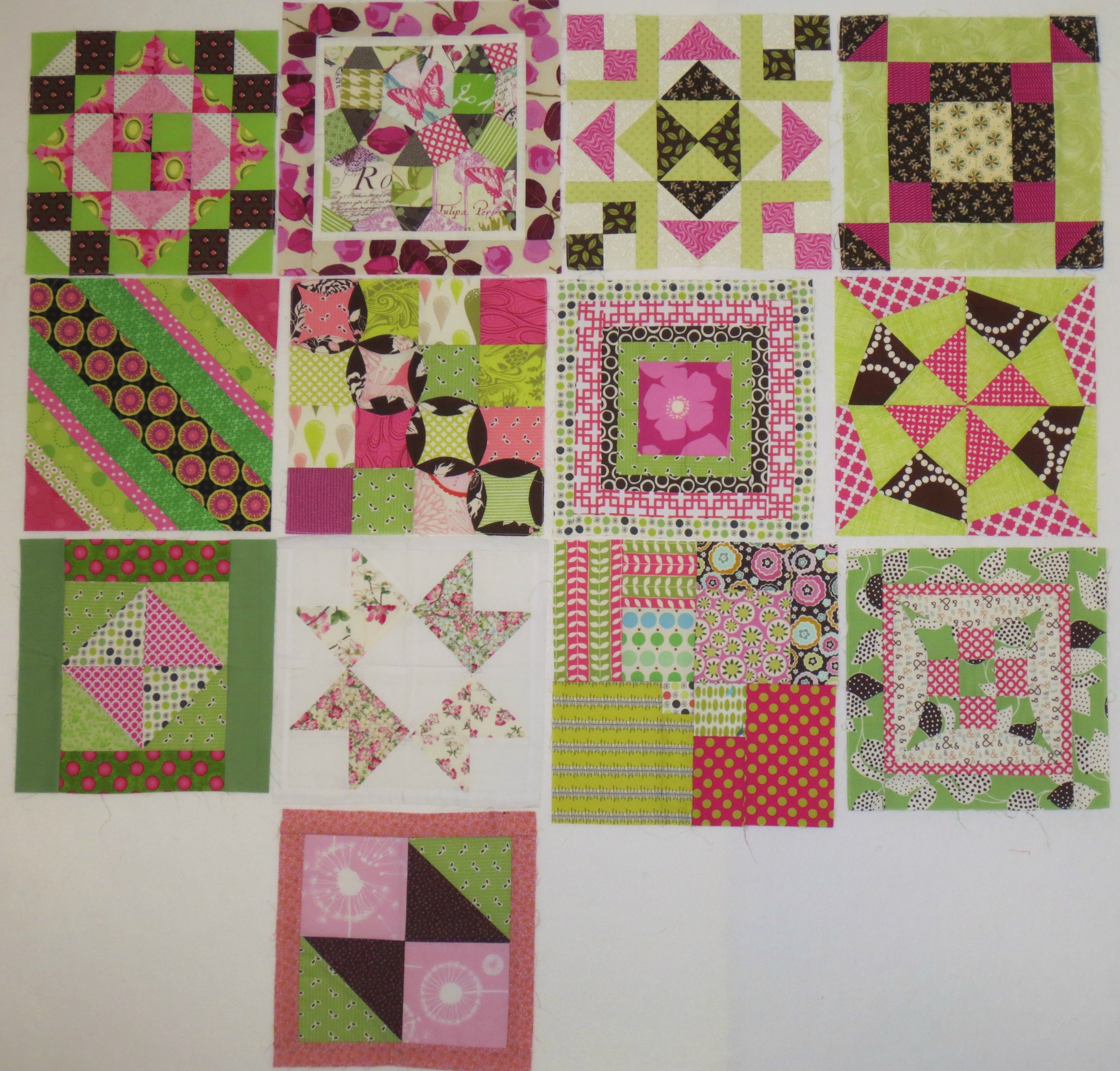 This is a photo of Phuong's blocks so far. As usual, a photo doesn't do them justice. They are so much prettier in person. This is sure to be a colorful, fun quilt and I will enjoy watching its progress as it moves through the rest of the group.
Until next time,
Joan